iOS 6 is an an announcement which we anticipated at WWDC, and Apple did not disappoint. iOS 6 will contain 200 features including a new and improved Siri. Let's take a look at the changes featured in Apple's presentation for iOS 6.
Maps Beyond Google
The new Maps app is the one big feature we've heard about before, but until now we've only seen mockup renders and blurry screenshots. One impressive feature the new Maps app looks to include is a view of traffic on roads. (At least traffic from iPhone users, as it will pull data real-time data "anonymously" from the phone's GPS… hopefully there will be an option to turn that off.) On the plus side, it will also feature built-in turn by turn navigation, and can intelligently suggest faster routes due to traffic.
Flyover mode is the 3D feature we've been hearing about. It turns cities around the world into 3D models, as with Google Earth, but the buildings in Apple's demo look really nice. There's also a 3D maps mode, if you want a compromise between the fun of flyover and usability of an actual map.
Siri Improvements
Scott Forstall (senior VP of iOS software) personally demoed Siri's new capabilities by asking questions about sports, such as "What is Buster Posey's batting average?," "Who is taller, LeBron or Kobe?," and "What are the national league's standings?" Outside of the world of sports, Siri can now directly make dinner reservations through OpenTable, draws movie ratings from Rotten Tomatoes, can launch apps, and includes a new feature called Eyes Free mode for driving.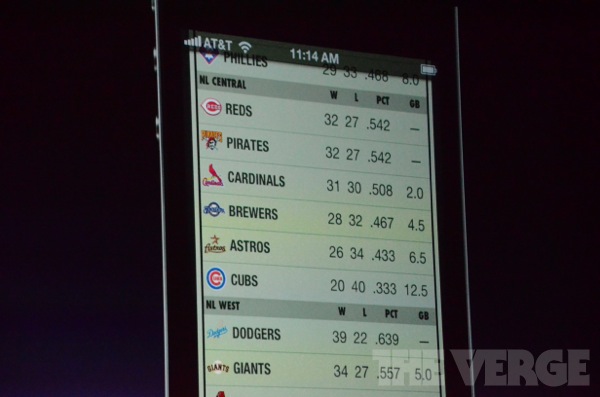 With Map integration, Siri will be able to answer questions like "where can I get gas," and "are we there yet?" All in all, Siri seems to have grown into an even more intelligent and capable virtual assistant. Speaking of "growth," Siri will officially support the new iPad in iOS 6.
FaceTime and Messaging Tweaks
In iOS 6 FaceTime will be able to work over cellular internet, not just WiFi. Some of the communication issues will be resolved in iOS 6, such as the phone number and Apple ID disparity between devices. You know how your iPad sends messages from one account and your iPhone uses another? From now on they can be set up as a unified account.
Facebook Integration
Another big feature is Facebook, which is now fully integrated with iOS, like Twitter was in iOS 5. It's even been integrated with iTunes and the app store, so people can share apps and songs they like directly from iTunes to Facebook. (So long Ping.) Facebook events are automatically loaded into calendar. It's a pretty wild change.
Safari Tweaks
Apple announced that iOS 6 will feature iCloud tab as well as an offline reading list in Safari, as well as the ability to upload photos from Safari to websites like Facebook and Shutterfly. Safari will also include "smart banners" which allow websites to link to their apps in a less intrusive manner than some of the splash pages I've seen.
Photo Streams
Shared photo streams is a native feature within Photos that will allow users to designate friends to share pictures with. If a friend is tagged within an album, it will show up in their photo apps, where they will be able to comment themselves. Another great email overhaul is the ability to insert photo or video easily within emails. This was possible before through copy and paste, but now there's an explicit button for it.
Updated Email
Email has been overhauled with VIPs, or stars. If you add someone as a VIP, their emails will be sent to a special VIP folder and will appear at the top of your email list. This is a very useful feature that will act as a rudimentary client-side spam filter.
Passbook Virtual Wallet
Passbook is one of Apple's new native apps, as recently rumored. Passbook stores boarding passes, store cards, and movie tickets. It acts like that card holder in your wallet, but this PassBook shouldn't add any bulk to your iPhone. The cards will also update as the situation changes, such as if the gate is switched on your upcoming flight.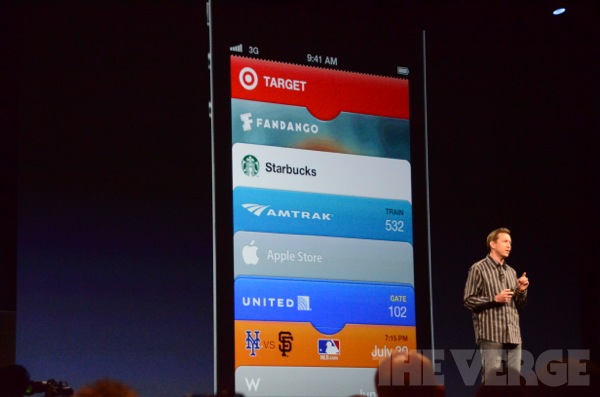 Guided Access
Another feature is guided access, which makes iPhones, iPads, and iPod touches more accessible to people with special needs. Settings and buttons can be locked down, devices can be set to one app. This feature seems mostly useful for uses in schools, hospitals, and therapy.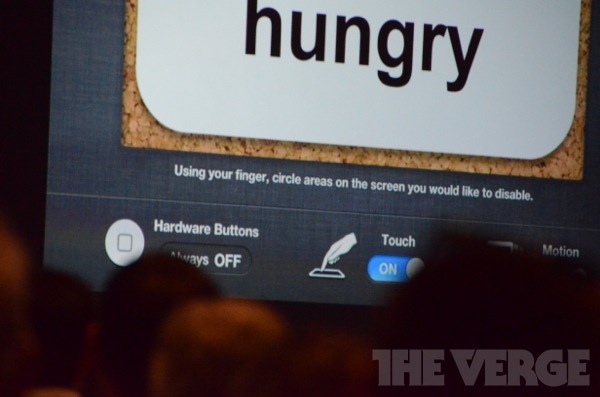 Other features
Other features include Game Center Challenges, Improved privacy controls, redesigned stores, per account signatures in Mail, Features exclusive to China, custom vibrations, personal dictionary in iCloud, improved privacy controls, camera focus and exposure settings (!), video stabilization. iOS 6 will support the iPhone 3GS and later, the iPad 2nd and 3rd gen, and the iPod touch 4th gen. The beta is available today.
My one biggest relief is that Apple didn't change iOS 5 to be entirely silver, like one rumor suggested. If anything, iOS 6 looks more blue. What do you think of iOS 6? Are you excited? Surprised? Underwhelmed? Do you think the 200+ new features are worth (temporarily) ditching your jailbreak for? Share your thoughts in the comments section.