The Newstand app has its userbase divided evenly – there are those that use it, and there are those that do not use it (pretty simple concept, huh?). The problem is, those that don't use the Newstand app have no way to move it into a folder to hide it. Apple has forced users to keep the Newstand app on their SpringBoard (home screen) at all times.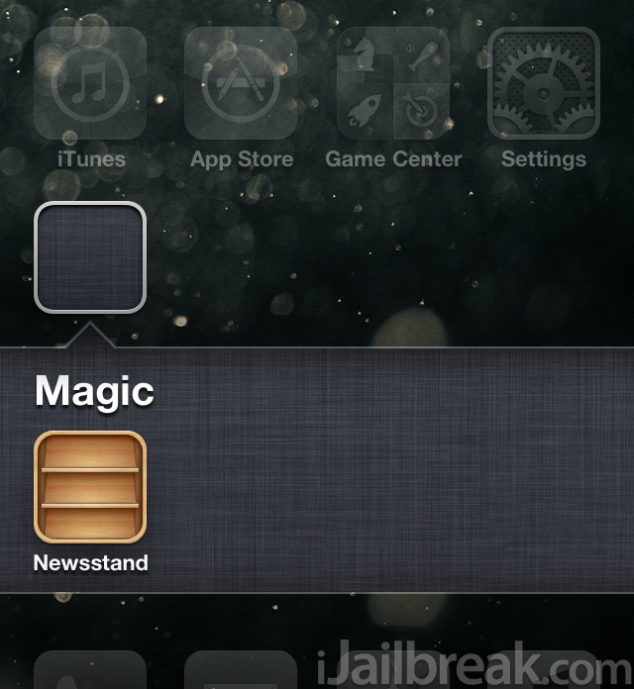 Unless you are picky about your icon layouts this probably hasn't bothered you much. You have to admit though, if you had the option to hide the Newstand app a folder, you would do it wouldn't you?
If you have a Jailbroken iOS device then you have many options when it comes to hiding the Newstand app. You can install a tweak like Springtomize 2, use SBSettings… the list goes on and on. The problem is, less than 10% of all iOS Devices are Jailbroken, as such those who do not possess a Jailbroken device are left in the dark. 
That is until now. Filippo Bigarella, the developer behind Springtomize 2 and other popular Cydia tweaks, has released a tool called StifleStand that will make it possible to hide the Newstand app on any non-Jailbroken iPhone, iPod Touch or iPad; including the iPhone 5.
StifleStand is an extremely easy to use tool that involves simply plugging your iOS device into your computer via USB, clicking a button and voila! The Newstand app will now appear in a folder called Magic, allowing you to place the app with any other stock apps you do not use.
At this time StifleStand is only available for Mac computers, but a Windows version is coming shortly. You can download StifleStand from the iJailbreak Downloads Section or from the direct link below.
Download StifleStand [Mac OS X]
Download StifleStand[Windows] **Coming soon
Despite StifleStand's relatively simple procedure, we will have a tutorial available shortly.