Despite the massive success of OS X 10.8 Mountain Lion, I am sure there are some that are not happy with certain aspects of the new OS. If this sounds like you or you would like to customize your Mac computer running Mountain Lion to a tee then you will want to check out the app Mountain Tweaker. This tool was actually around during the release of OS X 10.7 Lion and was called Lion Tweaks.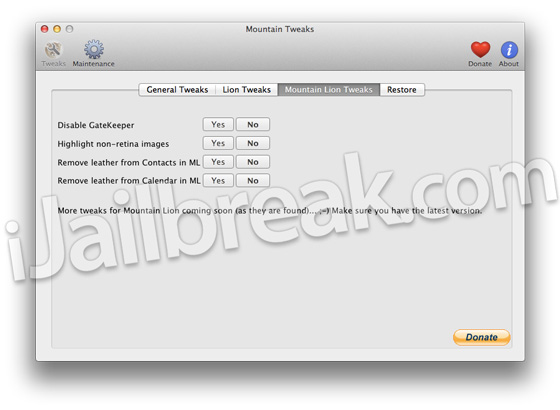 The developer, Fredrik Wiker has given the app a makeover however, and included Mountain Lion specific tweaks to make his Mac OS X tweaking tool better than ever.
After the success with Lion Tweaks, helping hundreds of thousands of users in OS X Lion – Mountain Tweaks is set to do the same with Mountain Lion. The release focuses on a user friendly user-interface, even more tweaks and the ability to do simple maintenance on your Mac – we think this makes it the best tweaking tool for Mac, ever! It works with both Lion and Mountain Lion.
At this point in time there is only a few Mountain Lion specific tweaks available to play around with like disabling Gatekeeper or removing leather from the Contacts. As more are found however, they will be added in a future update. You can take a look at the official list features below.
Show/Hide the user Library folder.
Change to a 2D or 3D dock.
Enable/Disable system window animation.
Enable/Disable mail reply animation.
Remove/Add Reading List Icon in Safari.
Enable/Disable Spelling Correction.
Enable/Disable repeating keys.
Enable/Disable permanent scrollbars.
Show Hidden Files.
Disable Crash Dialog Pop-Up.
Get a new Stack List View.
Highlight Stack items on mouseover.
Change iCal leather interface to aluminium
Change Address Book leather interface to aluminium
Disable resume for a single app
Enable the hidden FTP-server
Customize Launchpad folder background
Disable local Time Machine Backups
Enable Airdrop on old hardware
Enable colours in the Finder sidebar
Enable iTunes Dock Animation
Enable TRIM support in Lion
Enable secret iCal debug-menu
Remove Spotlight icon
Disable gatekeeper
Highlight non-retina images
Remove leather from Contacts (ML)
Remove leather from Calendar (ML)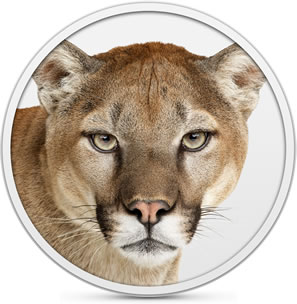 That is a truck-load of features, is it not? If you are interested in giving Mountain Tweaks a try you can download version 1.0 by clicking the download link below.
Download Mountain Tweaks v1.0
What do you think of Mountain Tweaks? What have you tweaked on your Mac computer? Share your responses in the comments section.