The Apple Watch has a 6-pin hidden diagnostic port where the band sits in place. A recent find revealed that this port can charge the Apple Watch along with being able to diagnose it.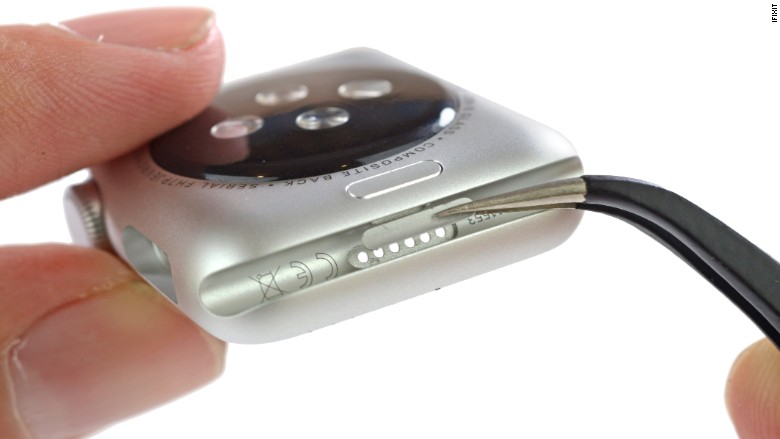 An accessory maker, Reserve Strap, who were the first ones to design a portable charging band for the Apple Watch, found that this port charges the Watch faster and more efficiently. Although this port is covered in retail units, you can remove it with a certain tool and have access to it.
The Apple Watch uses a magnetic inductive charging method to charge the Apple Watch. While it may be easy to charge your Watch using the provided charger, the Reserve Strap says it can do it better and faster.
Our engineers have been able to independently confirm that the 6 pin diagnostic port underneath the Apple Watch case can be used for charging. The Reserve Strap will take advantage of this using a simple, retractable connector instead of the previous inductive charging cradle design… By utilizing this port instead of wirelessly charging, we've been able to achieve a higher charge capacity and quicker, more efficient charging times while also improving durability and eliminating any interference with Apple Watch functionality including taptic feedback and heartrate sensors.
Reserve Strap's original design was different than the present one, but they say that this new design will help charge the battery quicker than Apple's solution. The Reserve Strap is a portable charger for the Apple Watch, but can also be used as a regular Watch band.
Other accessory makers could make use of this port and come up with products that could add new features to the Apple Watch. We are certain that more third-party charging accessories will soon start hitting the market.
You can pre-order the Reserve Strap for $249 right now.