When we first told you that the 1080p Apple TV would be harder to Jailbreak than the new iPad (iPad 3) we did not have much to go on besides the attack surface was much smaller. This is quite an obvious fact because the Apple TV 3G does not feature a stock web browser, and there are less services running than before. All of which results in very few places to actually exploit for a Jailbreak.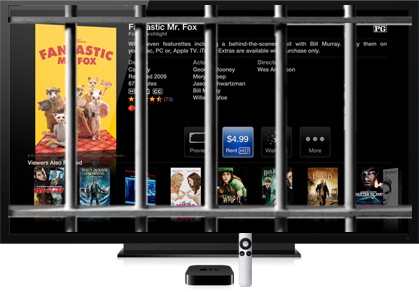 For those looking for a more technical explanation on why the 1080p Apple TV is so hard to Jailbreak you will be glad to know Chronic-Dev has taken the time to write an in-depth clarification blog post. You can take a look at this somewhat-technical explanation in the quoted area below.
I'm sure mostly everyone reading this article has probably heard MuscleNerds thought's on jailbreaking the AppleTV 3, I echo his sentiments. I believe he said the "attack surface" is much smaller, I couldn't have put it better. There is no built in default web browser, there are less services running, with no web browser and less services running there are fewer places to smoke/fuzz out a vulnerability. For instance, even if the AppleTV 3 was out before the iPad 2 and 4S were jailbroken with absinthe, it would not have been applicable, no mobilebackup to exploit for part of the injection vector. I'm not saying the AppleTV 3 is hopeless, however, without an A5 bootrom exploit being found, each AppleTV 3 jailbreak (after the first one happens) will be an uphill battle. Nothing earth shattering here, wish I had better news on this front.
It looks like the Apple TV 3G will be sitting in its jail cell for the time being, but we will keep you updated when more information is available on the 1080p Apple TV Jailbreak. Don't forget to leave your thoughts in the comments section.