Over the last 24 hours or so the new iPad (iPad 3) has been Jailbroken 4 times! This is an extraordinary accomplishment for the Jailbreaking community and it means the new iPad Jailbreak should be released sooner than we all expected. What will surprise most people however, is that the new 1080p Apple TV will be much harder to Jailbreak than the new iPad, as it is more secure.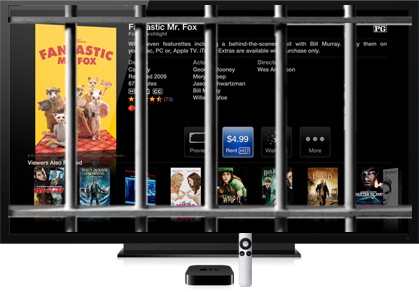 The news comes from hacker MuscleNerd who tweeted that the AppleTV3,1 will likely be the most secure iOS device ever developed by Apple. A lot of people jump to conclusions when they read this and think Apple has suddenly stepped up their game to try and crush the chances of Jailbreaking the Apple TV. The reality of the situation however, is that because the new Apple TV is not vulnerable to GeoHot's LimeRa1n bootrom exploit and only a fraction of the software infrastructure present on other iOS devices is on the Apple TV, it means the attack surface is much smaller.

This is not to say the new 1080p Apple TV will never be Jailbroken, but it is going to take a lot of research and development before anything will ever be released. As MuscleNerd mentions, it is pretty ironic that a $99 Apple iOS device is more secure than an iOS device that starts at $499. But it makes sense because when you think about it the Apple TV has almost none of the software features of the others.
Are you disappointed by this information? Share your responses in the comments section below…