Apple just released iOS 6.1 and you know what that means! It's time to get your Jailbreak on. The Evad3rs, consisting of MuscleNerd, Planetbeing, Pimskeks and Pod2G, have announced what has been on everyone's mind since the release of iOS 6.1 and that is whether or not their exploits remained intact. You will be glad to know that the hacker group's exploits are indeed still valid and this means they can prepare to publicly release the Jailbreak.
What devices are going to be supported you might asks? Well, MuscleNerd has tweeted that all twenty two variations of Apple's iOS devices that can run iOS 6 will be supported. The only device that won't be supported off the bat is the 3rd generation Apple TV. This is because the injection vector used to Jailbreak the iPhone, iPod Touch and iPad is not present on the 3rd generation Apple TV. MuscleNerd did further note however, that he has a feeling the code behind Photo Stream will be riddled with bugs that might help the Evad3rs develop a Jailbreak in the near future.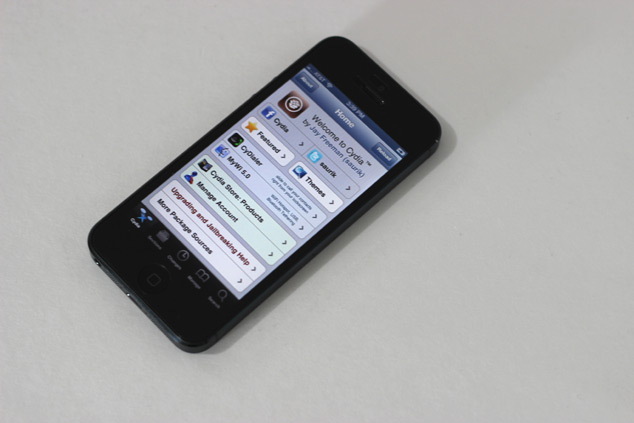 Here is the official list of compatible devices for the iOS 6.0 / iOS 6.1 Untethered Jailbreak from the Evad3rs. All variations of each generation will be support… meaning if you have a cellular iPad with Retina display rather than a Wi-Fi only iPad with Retina display, for example, you will still be covered.
Evad3rs Untethered Jailbreak Compatibility
iPhone 3GS
iPhone 4
iPhone 4S
iPhone 5
iPod Touch 4th Generation
iPod Touch 5th Generation
iPad 2
iPad with Retina Display 3rd and 4th Generation
iPad Mini
2nd Generation Apple TV
Something else I want to briefly bring up is the fact that there is one individual who is trying to ride the Evad3rs popularity and cash in on it. He has created a fake Twitter handle by the name of @Evad3rs_jb and a fake facebook page. Do not be fooled to think this is official representation from the Evad3rs. Right now the only two ways to follow the Evad3rs is through iJailbreak, the official Twitter handle @Evad3rs or Evad3rs.com (coming soon).
More information is coming soon. Keep your eyes on iJailbreak…