FireCore has finally released an official statement regarding the Apple TV 3 Jailbreak, which essentially can be dumbed down to "we don't have the expertise to Jailbreak it." This really doesn't come as a surprise considering there are only a handful of people in the world with the knowledge to exploit iOS, and the ones that do are either currently looking into it the best they can or are not interested spending their time developing Jailbreaks.
While we tend to think of ourselves as pretty resourceful, the security related expertise that is required in order to release a jailbreak for iOS based devices like the ATV is just not in our wheelhouse, and we're simply left to encourage the capable few as best we can. No one is more anxious than us to get the ATV3 opened up to 3rd party apps, but due to the reasons mentioned above we're not able to provide any kind of release timeline right now.
It is important to get one thing straight right off the bat. FireCore does not actually pioneer new Jailbreaks, as widely believed, rather they use the exploits discovered by the iPhone Dev-Team and Chronic Dev and integrate them into their Jailbreaking tool Seas0nPass. As such FireCore's previous statements "Apple TV 3 update in the works!" come off as slightly deceiving. Nevertheless I wouldn't doubt that a portion of their staff is at least contributing (or has contributed) to the Jailbreak.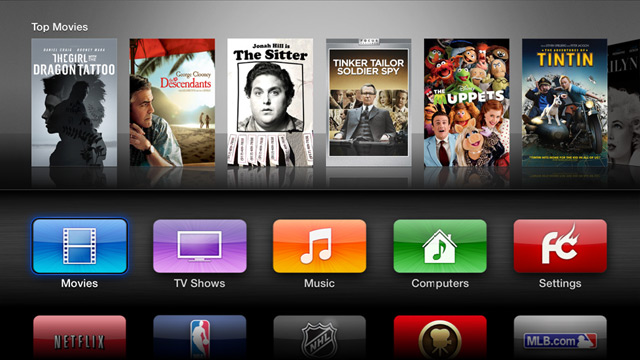 At this time FireCore recommends that you invest in an Apple TV 2 if you would like to get all the benefits of aTV Flash (black). With no release date in sight for the Apple TV 2 it is certainly your best option if you haven't already purchased an Apple TV 3.
With all that said, we still think an Apple TV with aTV Flash is the best bang for your buck media center on the market, and things will only improve once the ATV3 is ultimately opened up to apps (whether that be via a jailbreak or an official app store). However, this means that for the time being the fun will be limited to the ATV1 and ATV2 which are fully supported by the current versions of aTV Flash and aTV Flash (black) respectively. Both these models can easily be found on many sites such as Amazon and eBay, though the ATV2s usually carry a bit of a premium.
Are you disappointed by the lack of progress on the Apple TV 3 Jailbreak? Drop us a line with your thoughts in the comments section below.