A group of Dutch iOS hackers calling themselves doulCi team have apparently downgraded an iPhone 4s running on iOS 7.1 to iOS 5.1.1 without the use of SHSH blobs. Not only is iOS 5.1.1 no longer being signed by Apple, it also lacks a lot of features found in iOS 6 and iOS 7. We find this a little not believable, but thought that you should know anyway.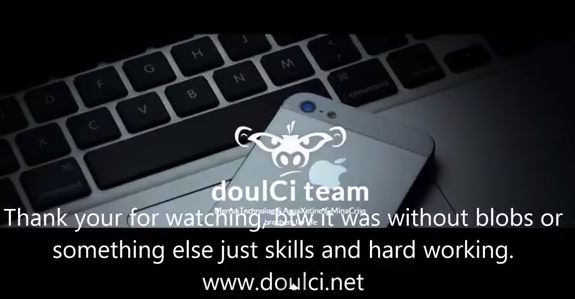 The doulCi team haven't released any proper evidence that shows the downgrade process. Instead, a video showing an iPhone 4s running on iOS 5.1.1 was uploaded by the team. Normally, the downgrade process uses previously saved SHSH blobs, hence requiring a jailbreak.
While the iPhone 4s shown in the video appears to be jailbroken, we can't tell if this is real. Also, since the release of iOS 6, the SHSH data were rendered useless as Apple changed their software authentication process.
The team says that they will soon provide more details on how this was accomplished and will also provide new evidence. They had previously also released a tool to bypass the Apple iCloud Activation lock, which kind of worked.
If this is real, we hope they release a tool to downgrade iOS 7 devices to iOS 6 and below so as to achieve a jailbreak. So far, there has been no update on an iOS 7.1.x jailbreak. When we hear something, we'll let you know.
Would you like to downgrade your iPhone from iOS 7 to iOS 5?