The Dream Team, as we all know them as, are the reason behind the last two untethered jailbreaks on iOS 5.0.1 and iOS 5.1.1. The team was present at the Hack In The Box conference that took place last month in Amsterdam.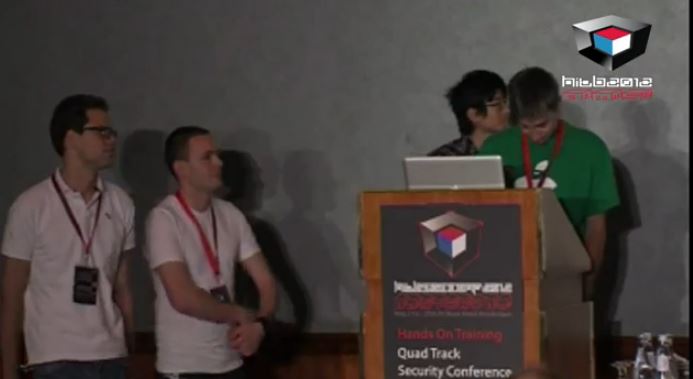 They spoke about the jailbreak, the exploits and more, while also releasing Absinthe 2.0 to untethered jailbreak iOS 5.1.1. Now, you can watch them, Pod2g, Planetbeing, Posixninja and all the members of the Chronic Dev-Team explain how the jailbreak works and how they find the exploits. In this video, the team talks about the Corona exploit, which was used to jailbreak iOS 5.0.1. The complete video, almost an hour long, has been posted online on the HITB YouTube page. You will learn a lot about the jailbreaks in the video, so make sure you've got some popcorn and notebook at hand to make the most out of it.
It's really fun to watch the Dream Team present at HITB and you can really tell that they were pretty nervous on stage. Also, now you'll know how the guys you've been following for a long time, look and sound! Have fun watching, even if you don't know what's happening. This is part one of the video, where the Corona jailbreak and other security aspects of iOS are talked about. In part two, which should be out this weekend, the guys will talk about Absinthe! We'll let you know when it's out!
You can access all the material used during the presentation over here.