This is interesting… according to a barrage of tweets that have been going around from iH8Sn0w and Winocm Apple is currently signing iOS 6.0, 6.0.1 and 6.0.2.
What do this mean for you?
Well it means that you can actually downgrade your A4 or A5+ iPhone, iPod Touch or iPad back to one of these firmware versions and Jailbreak Untethered (not to mention you can save your SHSH blobs once you get back to the firmware).
Apple is signing 6.0/6.0.1/6.0.2 right now. RESTORE RIGHT NOW IF YOU LOST YOUR JAILBREAK DUE TO 6.1.3, THIS WINDOW OF OPPORTUNITY WILL DIE.

— winocm (@winocm) July 25, 2013
Apple has oddly started to re-sign 6.0.x on a bunch of devices. If you're an A5+ user and want to downgrade, DO IT NOW.

— iH8sn0w (@iH8sn0w) July 25, 2013
Nothing fancy is required to do the restore all you need to do is download one of the iOS 6.0.x firmware versions (likely iOS 6.0.2 as you will want to be on the latest version possible), connect your device via USB and SHIFT click Restore on Windows or OPTION click Restore on Mac and select the iOS 6.0.x firmware.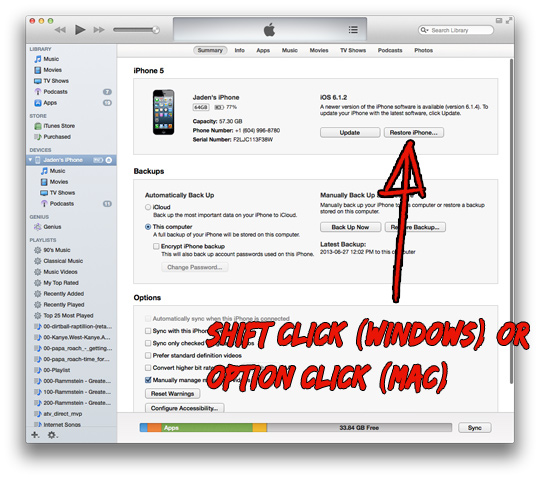 There is no guarantee that this will work, because it will depend when you stumble across this article (right now it is July 25th, 2013 and about 5:40pm Pacific). According to Winocm, however, Apple is signing all devices except the iPad Mini right now.
The reason why this happened is because Apple is in the midst of trying to fix the Dev Center after it was hacked several days ago. Things like this rarely happen, so take advantage of it while you can people.
Update #1: Wow that was fast, it looks like the party is over guys Apple is closing the signing window.