How many times do you find yourself using the Spotlight feature or the Notes application? The original ToDoNotes was updated by moeseth Thursday for iOS 6 support which is now called ToDoNotes 2.
When users install ToDoNotes 2 they can tap and hold onto the share button in the Notes application. This will bring up the Clear ToDoNotes and Push to ToDoNotes button. When tapping on the "Push ToDoNotes" button this will add the note to a yellow-colored note interface in Spotlight on the home screen (perfect for writing yourself quick reminders).
Users can hide the keyboard by clicking on the note interface.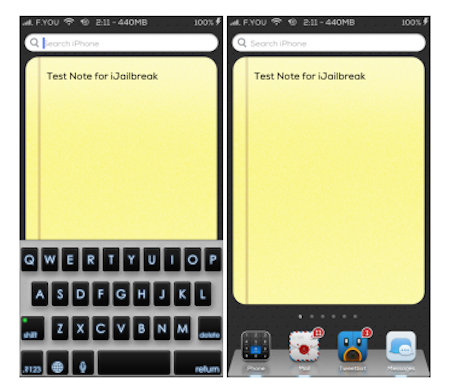 Users can also delete their notes in the Spotlight interface by tapping and holding onto the share icon in the Notes application and selecting "Clear ToDoNotes."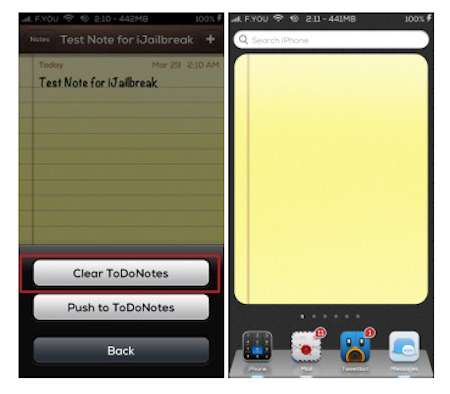 The tweak doesn't disable Spotlight, and if a user begins to search in Spotlight the yellow note will disappear and when the text is deleted from the search bar the notes will appear.
When ToDoNotes 2 is installed there are not options to configure. The tweak is free, and if you take a lot of notes this tweak might come in handy. The one thing I do not like thus far is when a user Clears ToDoNotes there is still a yellow-colored note interface in Spotlight and it looks like users can only push one note over to the Spotlight interface. Let me know what you all think in the comment section below.