We previously covered the Velox Cydia tweak here on iJailbreak.com in the form of a written review and also a video, that if you missed I urge you to check out by clicking here. Velox allows users to interact with your home screen icons by using a simple swipe up or down gesture that reveals notifications, quick functions and more. If you swipe on the Settings app, for example, it will reveal toggles and a brightness slider.
In our review of Velox we mentioned that it had an API that would allow developers to integrate Velox-like functionality within any 3rd party or stock iOS application. Sure enough a few days after the release of Velox there is a few add-ons that have made their way onto Cydia.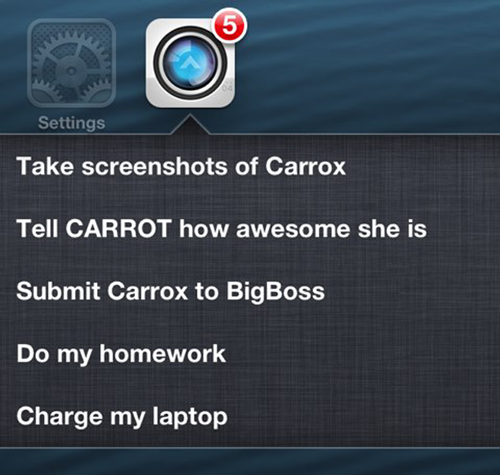 The first add-on is called Carrox and it will add a simple Velox folder for the CARROT to-do list app from the App Store. With Carrox installed you will be able to swipe on the CARROT to-do list app and it will reveal all of your to-dos right from the home screen. Carrox is available for free in the BigBoss repo.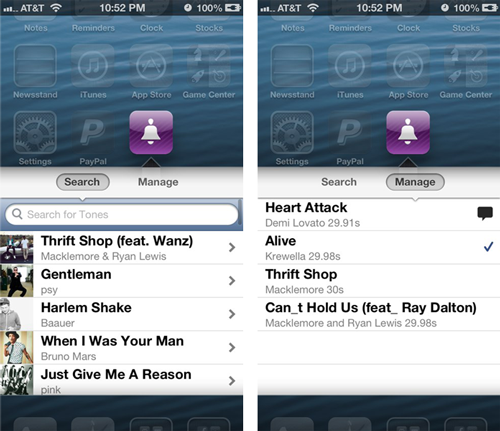 The next add-on is UnlimTones Velox Plugin. This add-on will allow you to search through UnlimTone's huge selection of ringtones right from your SpringBoard. You can also set your default ringtone straight from the homescreen in the new UnlimTones Velox folder. You can find this add-on in the BigBoss repo for free as well.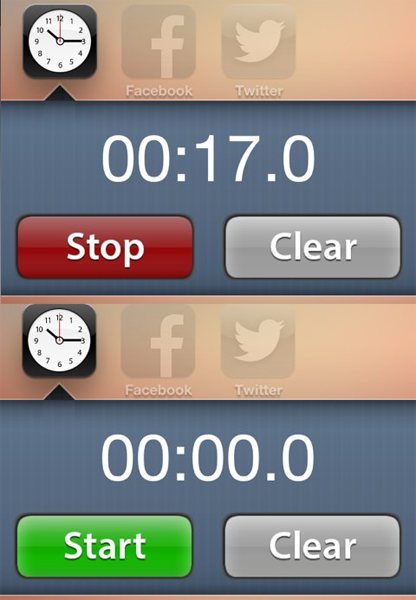 The last add-on is called Stopwatch for Velox and unsurprisingly it adds stopwatch functionality to the stock Clock app. Upon swiping down on the click app a basic stopwatch with start, stop and clear functionality will appear in a Velox folder. You can find this add-on also in the BigBoss repo for free.
Do you know of any other Velox add-ons? Let us know in the comments section below.