The lockscreen is an iOS feature that is frequently debated. In one sense the lockscreen is extremely useful because it provides a place for notifications to pool, and of course, it gives you the ability to enable a passcode to make your device more secure. In some cases, however, the lockscreen can simply become an annoyance when you just want to quickly get to your homescreen.
Now I know sliding to unlock is not something that takes long, but it is still another barrier to your homescreen. What if there were a way to hide the lockscreen even there were no notifications, but still show it when you have receive a text message and a few push notifications?
As long as you don't have a passcode on your device this could be an extremely efficient way to use your iPhone, iPod Touch or iPad. Filippo Bigarella certainly thought so and he has actually created a tweak called SkipLock that implements this functionality on your Jailbroken device.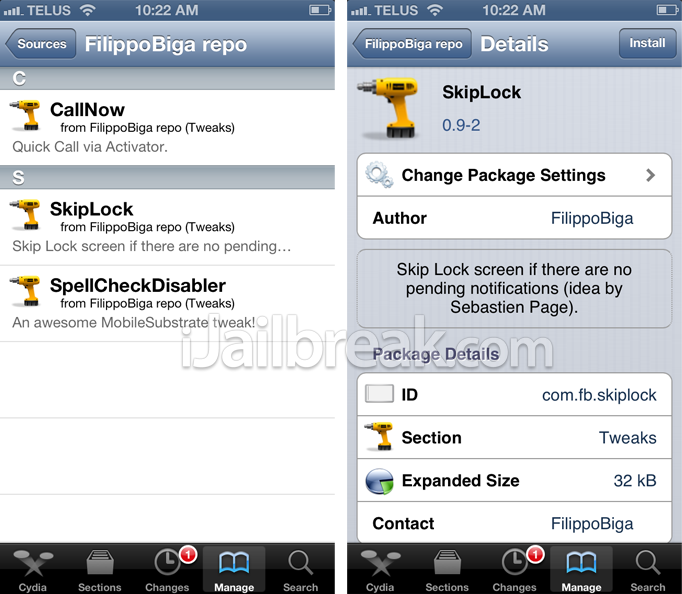 SkipLock is available in his private repository free and can be downloaded right now. For those of you who don't have Filippo Bigarella's private repo added you can find it below.
http://filippobiga.com/repo
Obviously this tweak has more use for a device that will not pose a security risk, like an iPad that always stays at home, but for those that keep their iPhone or iPod Touch with them at all times and don't passcode protect their device this tweak is still suitable for you!
Let us know what you think of the tweak in the comments section below.