Did you know the information found on the statusbar on the lockscreen is larger than the ones on the homescreen in iOS 7? How would you like to fix this issue?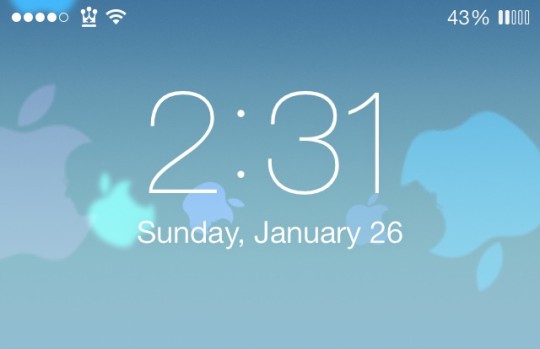 SameStatus is simply a clever and free tweak developed by SkyFrost which changes the size of the lock screen statusbar to match the homescreen size. Once installed there are no options or settings to configure. When you have restarted the SpringBoard you will notice that the statusbar information will match the size of the homescreen status bar information.
If you would like to keep a consistent look throughout the UI then check out SameStatus. It's a simple tweak that can be found on the BigBoss repository for free, compatible with both 32-bit and 64-bit devices, and I would recommend it.
Let us know what you think of the SameStatus tweak in the comments section below and if you plan on using it. It's a little weird that Apple failed to keep a consistent look in imagery and font size up in the statusbar.