Back when Cydia was first released packages were nicely organized because there was not an overabundance of them. As Jailbreaking began picking up speed, however, Cydia began to get very crowded (not necessarily in a good way). The problem was, and still is, that most Cydia packages are of low quality (IE: Poorly created Themes, Ringtones, Wallpapers).
With all of these low quality packages it makes finding useful Cydia packages a much harder process; especially for those who are new to the Jailbreaking scene. To combat this lack of organization Saurik has re-designed Cydia's Featured Section recently to include only quality Cydia packages which are split up into categories based on how they modify your iPhone, iPod Touch or iPad.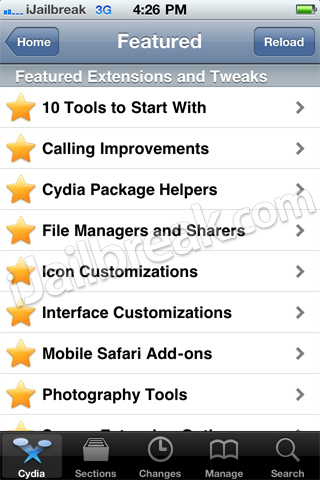 Upon clicking one of these categories, such as Interface Customization, you will be presented with a description of the category and then of course a list of packages which correspond to the category you are viewing. These packages range from free packages to paid packages and are of a high quality nature. As noted in the Requirements For Listing Section only packages which are very popular, wide-spread and well-liked will be shown.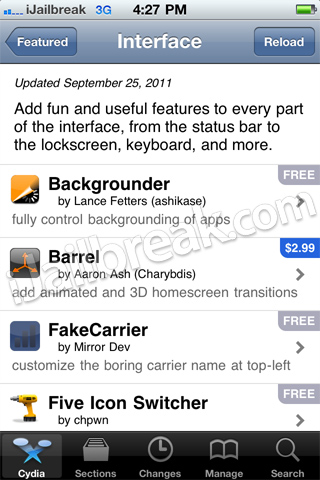 This new Featured Section is a great step in the right direction for Cydia, and I hope we see more initiatives to organize Cydia's giant library of packages like this in the near future.
Let us know what you think of Cydia's re-designed Featured Section in the comments section below…