If you are looking for a better way to control music playback on your iOS device without actually unlocking it and launching the music app, then you may want to give the PowerMusic MiniPlayer Cydia tweak a try. What this tweak does is place a music icon beside the lockscreen time area; upon being tapped it will bring up a widget allowing you to browse through your music library (sorted by Album).
Music playback can also be controlled through gestures. Simply double tap to play/pause, swipe left/right to next/previous song and swipe up or down to volume up/down. What is nice about PowerMusic MiniPlayer is that it additionally comes with a Notification Center widget, which means compatibility with Dashboard X.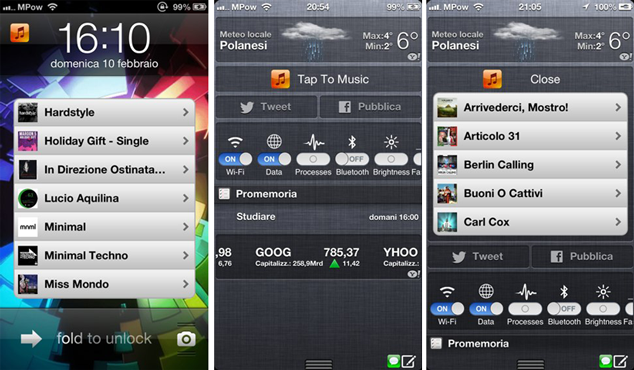 It would be nice to be able to change the sort order from, say, being organized by Album name to Artist name, but hopefully this filter will come in a future update. If you think having greater control over your music playback from the Lockscreen and Notification Center would be something beneficial to you, then you can find PowerMusic MiniPlayer in the BigBoss repo for $1.00.
Let us know what you think of this particular Cydia tweak / widget in the comments section.