With the PcSMS Cydia tweak you can compose SMS messages and also reply to SMS messages directly inside any application.
The PcSMS tweak works by providing a notification which slides down from the top of the screen upon receiving a new text message. When this notification appears you then have the option to dismiss the SMS message or reply to the SMS message. You can then open a dashboard to view dismissed SMS messages, or even compose a new SMS message from scratch using Activator commands.
Another neat option with the PcSMS Cydia tweak is the ability to send SMS messages from your computer. In order to enable this you must simply download the PcSMS client for both Windows and Mac OS X operating systems.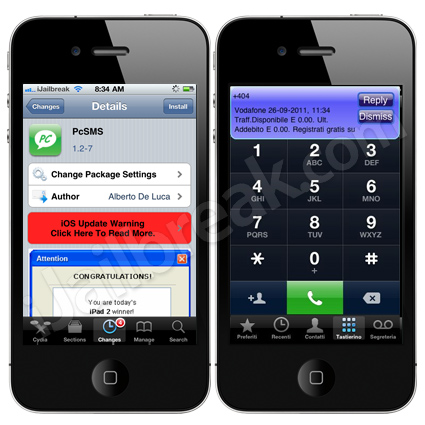 If you are interested in the PcSMS tweak you can find it through the BigBoss repo for FREE. Let us know what you think of PcSMS in the comments section below…