The PadClock Cydia tweak will replace the default data picker in the Clock app when you go to set an alarm with the number Keyboard instead. Meaning when you go to set the time of your alarm you will type it in instead of selecting the numbers from the date picker.
I installed the tweak and tested it out and it works without hiccups. Believe it or not typing the time you want an alarm to go off at is actually faster than using that date picker. Once you type the time you want the alarm to go off you can then select either AM or PM from beside the time.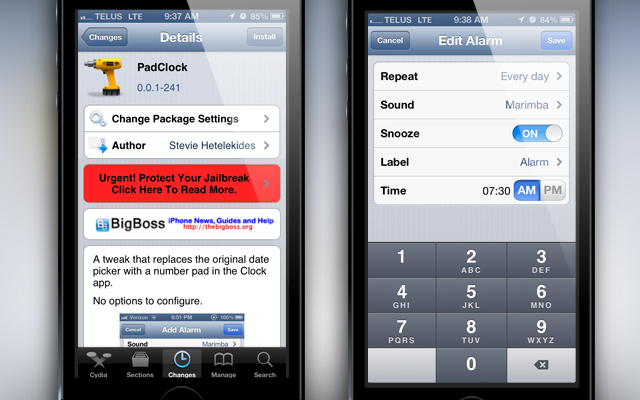 Other than that, that's all the tweak does. There is no settings in the Settings app and no icons added to your homescreen. I suggest you guys try PadClock out and see for yourself how much faster it makes setting alarms. It is available for free in the BigBoss repo.
Be sure to let us know how you like the tweak in the comments section below.