A brand new tweak has landed on Cydia today called MultiLS that you won't want to miss if you still have a Jailbroken device.
MultiLS is an iOS 6 only tweak that will change the way notifications are handled on the lockscreen. Instead of having notifications appear directly they will instead be moved to a new page that is accessible by swiping right to left.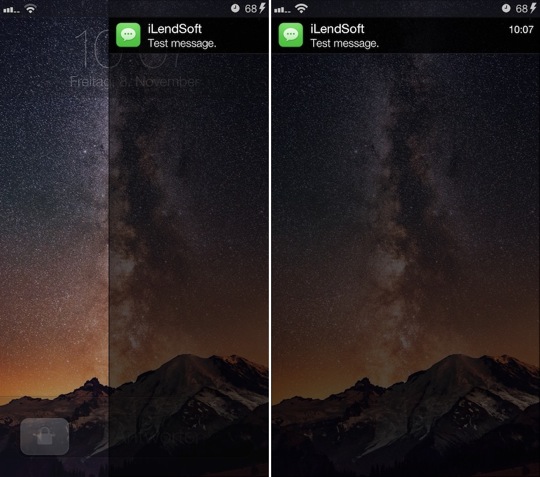 So if notifications aren't display on the lockscreen how will you be alerted to them so you can check them on this new page?
Good question!
You will be alerted to notifications with a pulsating blue bar on the right-side of the screen. When you see this bar simply swipe right to left and you will see all of your notifications. And no the way you interact with notifications has not been changed, they work exactly as they normally would if they appeared directly on the lockscreen.
iPhone & iPod compatible, only iOS 6. MultiLS is a tweak, which moves the lock-screen notification list to a separate hidden page. Whenever you receive a message, the right side of your screen will begin to glow, indicating you, that you have received a notification. Slide from the right, to the left, to reveal the list. Hide it by pressing the home button, the sleep button or slide it back. There is a timer, which hides the list in 15 seconds, to prevend useless battery drain.
If you are interested in MultiLS you can find it on the BigBoss repo for a price of $0.99. If you decide to try out the tweak let us know how it fared with you in the comments.