Yesterday we shared with you a way to get Chat Heads system-wide on iOS with a beta version of Adam Bell's Cydia tweak Message Box. Well, in case you didn't want to follow the steps to manually install the tweak, you will be glad to know the full version has been released for FREE in the BigBoss repo.
That's right! Now you can simply install the tweak through Cydia and be on your way to using Chat Heads system wide on iOS. The only difference with this new version of Message Box is there is a refresh timer in the Settings app that allows you to configure how often new messages are checked for. Obviously having the refresh timer set at shorter intervals will results in excess battery drainage so keep this in mind.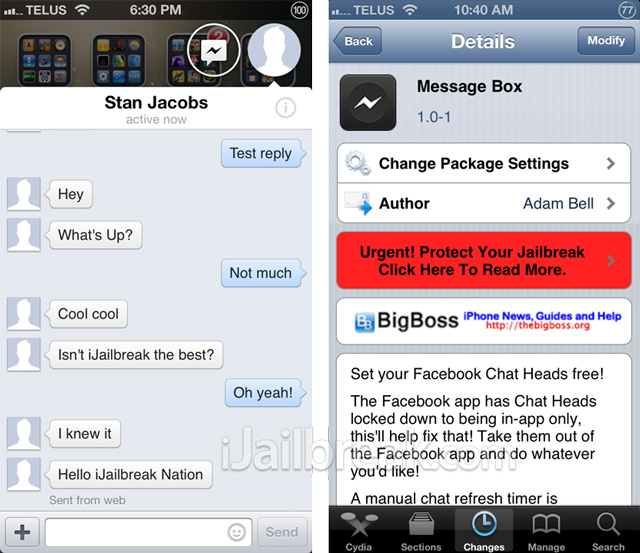 Bell has even mentioned that it's much easier if you have the Facebook Messenger app either logged-out, or uninstalled. That way you won't get confused with the push notifications. So, what are you waiting for? If you didn't get system-wide iOS Chat Heads yesterday, get them today by simply installing the free Message Box Cydia tweak.