IntelliScreenX fans rejoice! We have just learned that the developers of the popular lockscreen tweak have announced over Twitter that they will be releasing a beta version of IntelliScreenX 7 for iOS 7 next week.
The wait was worth it. IntelliScreenX 7 Beta out next week. Please RT

— Intelliborn (@intelliborn) February 22, 2014
For those of you who haven't heard of the tweak it is one of the most popular lockscreen tweaks around that give you quick access to different areas of iOS like emails, Facebook, Twitter, Calendar etc. without having to actually unlock your device.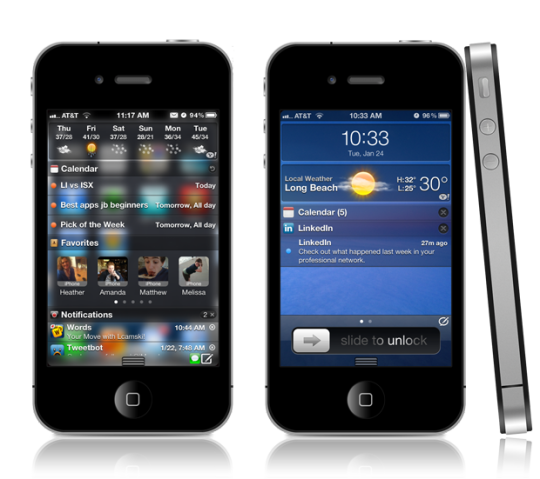 The tweak also includes Messages+, which brings about a ton of useful enhancements to the Messages app such as the ability to quick compose and reply to messages anywhere within iOS. It's expected that Intelliborn will release an updated version of Messages+ for iOS 7 along with IntelliScreenX 7.
IntelliScreenX for iOS 6 has been available for $9.99, so we expect IntelliScreenX 7 to carry the same price. As for users who have already purchased IntelliScreenX you will be glad to know it will be a free update.
MyWi 7.0, My3G, and IntelliID now with 64bit support for 5S and iPad Air. ISX 7 development continues (with free upgrade for ISX 6 users)

— Intelliborn (@intelliborn) January 1, 2014
Who's looking forward to IntelliScreenX 7?