If you have an older iDevice such as the iPhone 3G or iPod Touch 2G then you are probably aware that Apple limited features on the iOS  firmware generation. These feature limitations include the ability to natively multitasking and also the ability to have custom homescreen wallpapers.
While Apple disabled these features for good reasoning, if you are interested in enabling the ability to apply a homescreen wallpaper to your older iDevice then a new tweak was released into Cydia today called HomeScreen Wallpaper. This tweak or should I say WinterBoard theme, once enabled, will allow you to apply a homescreen wallpaper to your iDevice! Thus lifting the homescreen wallpaper restriction put in place by Apple…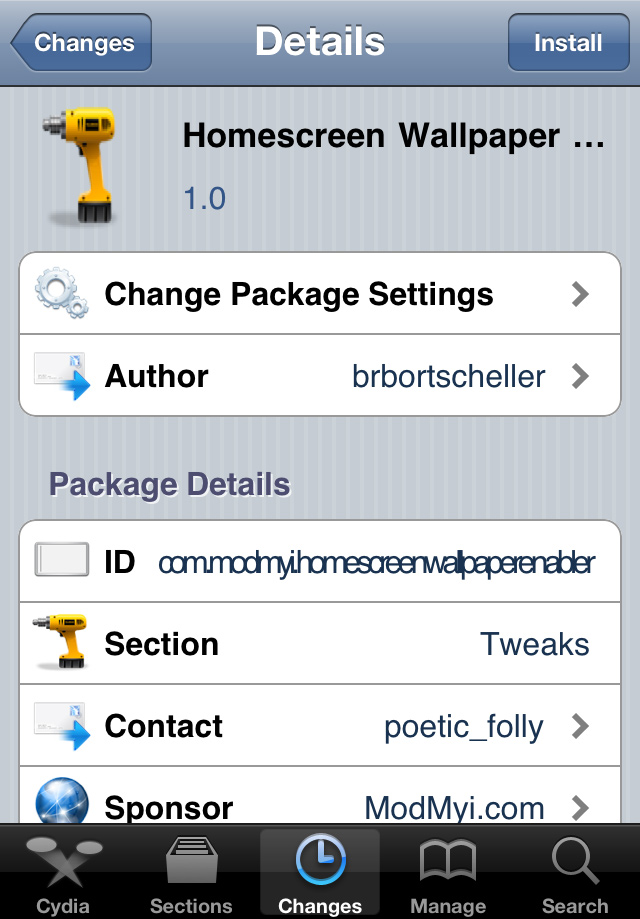 If you are interested in the HomeScreen wallpaper tweak then it is available through Cydia for FREE. Let us know if you used this tweak to enable homescreen wallpaper functionality on your older iDevice in the comments section below.