Google Now was released into the Apple App Store recently and unfortunately not everyone has been able to enjoy it because it has location restrictions. If you have a Jailbroken iPhone, iPod Touch or iPad, however, you can easily get around these restrictions with a new tweak that was recently released in Cydia called GoogleNowEnabler.
With GoogleNowEnabler you simply install the tweak through Cydia and you will instantly be able to use Google Now from within any location. There is no settings to configure upon installing the tweak and no icons added to your homescreen. It is an install and go kind of deal.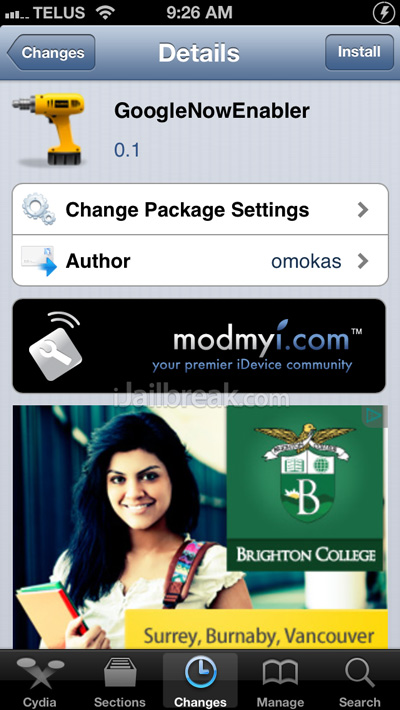 If you haven't used Google Now for iOS yet then you need to download the Google Search app from the App Store and try it out for yourself. It really is an impressive feature, especially because it learns your habits after a certain period of time. You can find the GoogleNowEnabler Cydia tweak in the ModMyi repo for free. Be sure to let us know how it works for you in the comments section below.