The stock iOS Photo.app cannot play GIF files or other similar formats, but this new Cydia tweak is going to change that. There are many apps out there that can create GIF files, Cinemagram for example. If you wanted to download/save GIF images from the web and view it in your image gallery, it wouldn't work.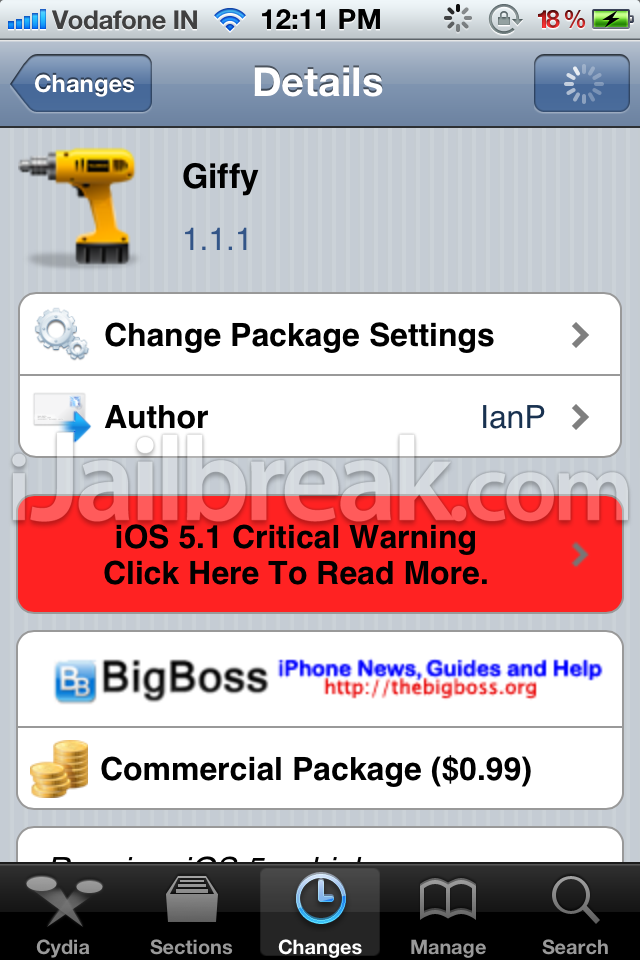 Giffy comes to the rescue. Giffy is a new Cydia tweak that lets you view GIF files throughout iOS using native apps such as SMS and anything that has the View option. Download as many GIFs as you want and easily view them in the Photos.app, you don't have to download additional apps. There are no settings to configure, the tweak works instantly after installation. Of course, you'd need a jailbroken iOS device to install this tweak.
You can download Giffy from Cydia's BigBoss repo for $0.99. If you really want to download and view GIF images and files in your Photos app, then you'll have to spend that $0.99. Tell us what you think of this tweak. Will you be installing this on your iDevice?