Earlier today, Ryan Petrich tweeted that FullForce has been updated to support iOS 4.2.1. What is FullForce? It's a tweak in Cydia that forces iPhone apps to run in native resolution of the iPad without the distortion of the 2x zoom. This tweak adds an extra setting to your Settings.app, which allows you to toggle every iPhone-sized app installed on your iPad.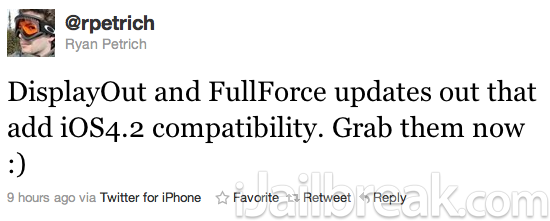 Note: Works ONLY for iPad.
Check the ongoing compatibility list here.
Screenshots: