If you have always wanted a quick and easy way to enable Panoramic functionality in the default Camera.app then you will be glad to know that this is now possible. Thanks to the EnablePanorama Cydia tweak, you can enable Panoramic Camera on the iPhone and iPod Touch running the iOS 5 firmware with a Gyroscope. When you enable Panorama mode with the EnablePanorama Cydia Tweak you will be glad to know it is integrated in a native way that will leave you wondering why Apple does not include this functionality in the stock iOS 5 firmware.
Note: This Cydia tweak does not have any options to configure in the Settings.app and does not add an icon to your SpringBoard.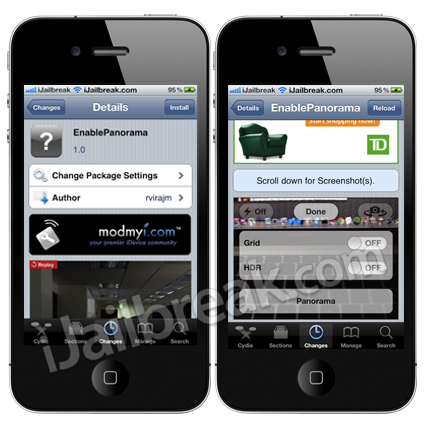 You can find the EnablePanorama Cydia tweak through the ModMyi repo for free. Let us know what you think of EnablePanorama in the comments section.