Jailbreaking is all about customization. If you want to change the color of the Status Bar, edit the 'Slide To Unlock' text or even completely change the UI (user interface) of your iPhone, iPod Touch or iPad this is all possible. Every detail of iOS can be altered to your liking with the thousands of tweaks on Cydia.
Today we have a new tweak by the name of DefaultSBPage that allows you to set a SpringBoard (homescreen) page that will be shown every time you unlock your iOS device. This is often times useful for advanced theming customizations or just plain old convenience. Personally I often times find myself navigating to the second page on my SpringBoard and as such I would indeed find it useful if this was the default page shown when I unlocked my iPhone.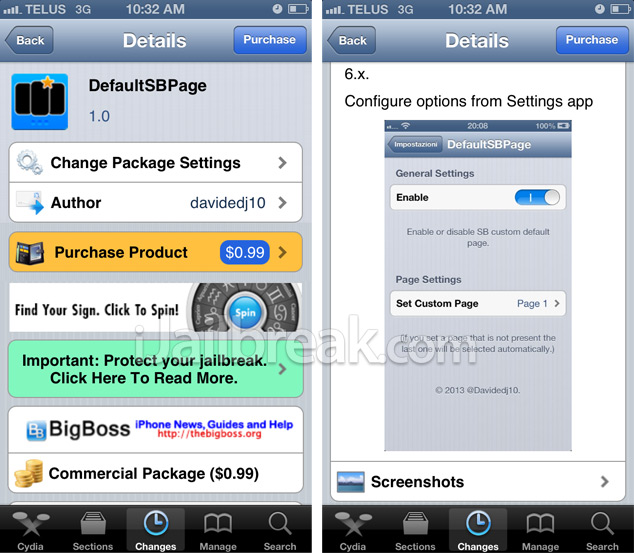 DefaultSBPage is compatible with all devices running anything from iOS 5.x to iOS 6.x and can be configured from the Settings app.
If you are interested in the DefaultSBPage Cydia tweak you can find it in the BigBoss repo for a price of $0.99. Once again, is this sort of tweak worth being premium? Only you will be able to decide. Let us know what you think of DefaultSBPage in the comments section below.