The Photos app on your iOS device doesn't provide any information on the photo taken. No details such as Time, Date, Place, Size etc can be known from the Photos app, which could be useful at times. You can now solve that problem by installing this new jailbreak tweak called Dater.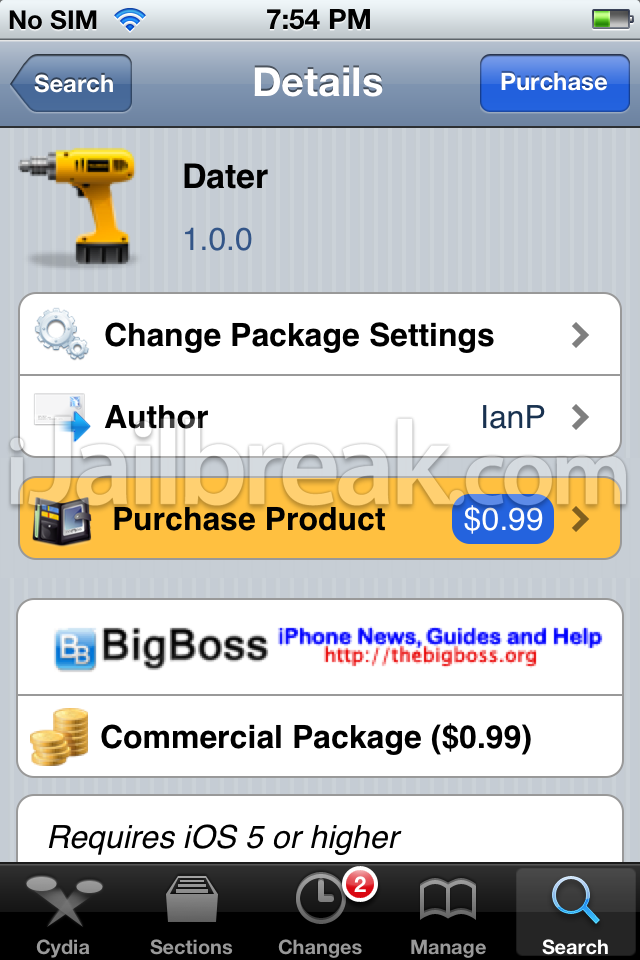 Dater Cydia tweak adds a Date and Time stamp at the bottom of every image in your Photos app, making it extremely simple to see when the photo was taken. If you want more information about the photo, such as Format, Size, Dimensions etc, that too can be arranged for. Just tap and hold on to the specific image to see the Image Info option, which shows all the extra things including Location. There are other ways to find out this information, but that requires the iOS device to be plugged into the computer.
There are no options to be configured, except for your credit card number of course. Dater Cydia tweak will cost you $0.99, which isn't a lot for someone who needs this feature badly. Dater is available in the BigBoss repo right now. Apple should totally add this feature in iOS 6! What do you think?