After launching Cydia today I noticed that iOS 5.0.1 SHSH blobs were present in the top section of Cydia. This means that Cydia is caching all of users iOS 5.0.1 SHSH blobs in preparation for the iOS 5.0/iOS 5.0.1 Untethered Jailbreak.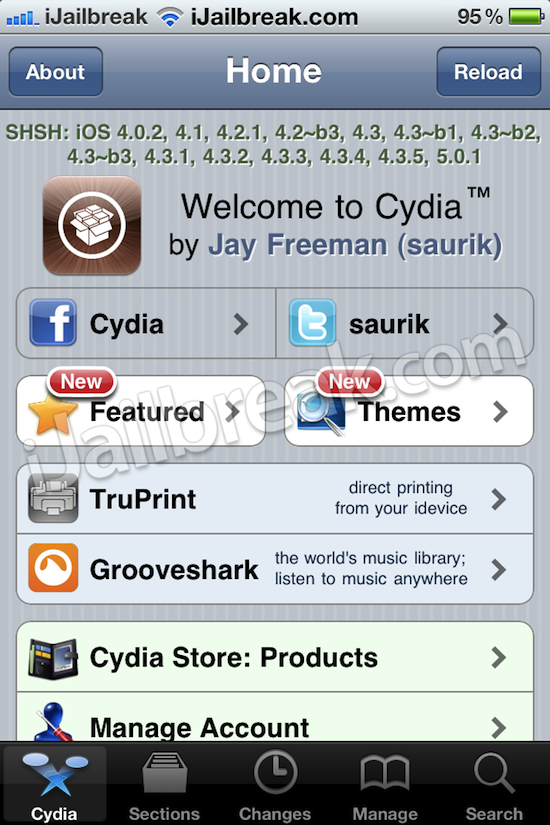 Now a question that I am sure is on your mind, is why does Cydia cache SHSH blobs in the first place? Well, the reason SHSH blobs are useful is because they allow users to downgrade to a lower firmware version than the one they are currently running. The whole reason Apple implemented SHSH blobs is because every time you try and restore or update your iOS Device a signature file (SHSH Blob) is first verified against Apple's servers to ensure you are only upgrading to the latest iOS firmware.
With Cydia caching your SHSH blobs on a private server, this means if you accidentally update to a new firmware version released by Apple that is not able to be Jailbroken. You can downgrade back to a Jailbreakable iOS firmware file, without much trouble. Thus, Cydia saving your SHSH blobs is really a precaution Saurik (developer of Cydia) is taking to protect the Jailbreaking community from accidental firmware updates.
If you have any questions or concerns please leave them in the comments section below…