Jailbreaking the iPad has been a fun experience, so far. As time goes by, jailbreak developers are able to port more and more great iPhone apps and tweaks over to the iPad.
One very useful tweak for the iPad is Infiniboard. This tweak gives you vertical scrolling of your SpringBoard pages, and gives you the ability to add a lot more apps than with the standard pages. I bought this for my iPhone a while ago, and now I finally have it on my iPad, as well! It works in both portrait and landscape mode, and from my experience, doesn't cause any lag or slow down of your iPad.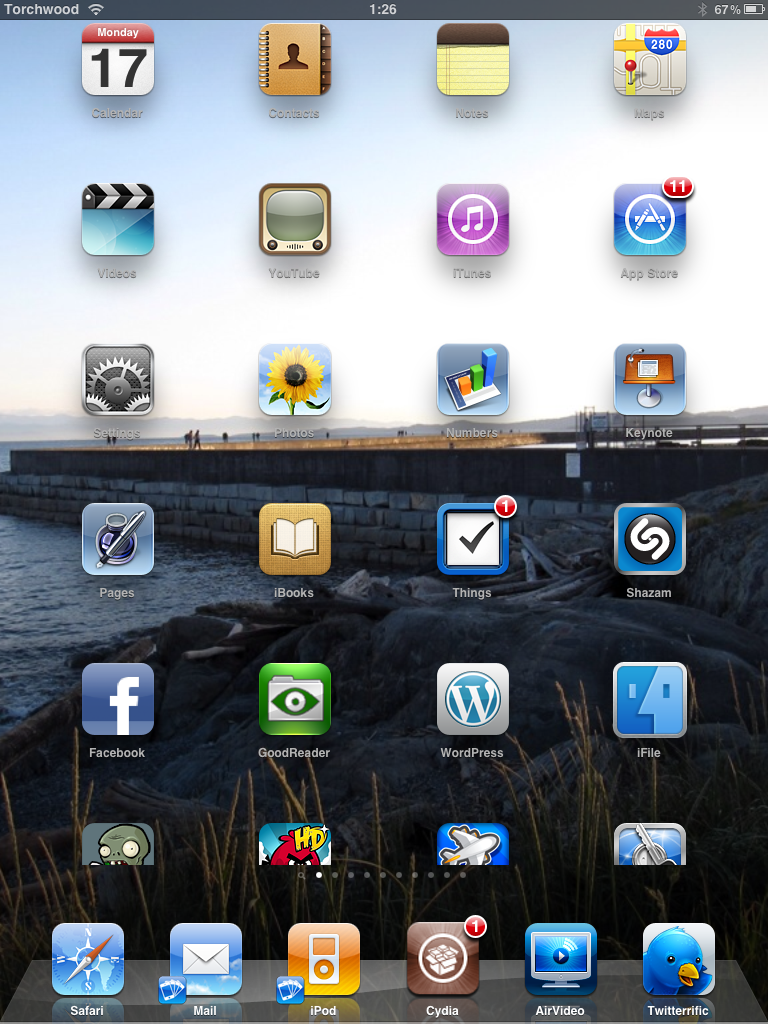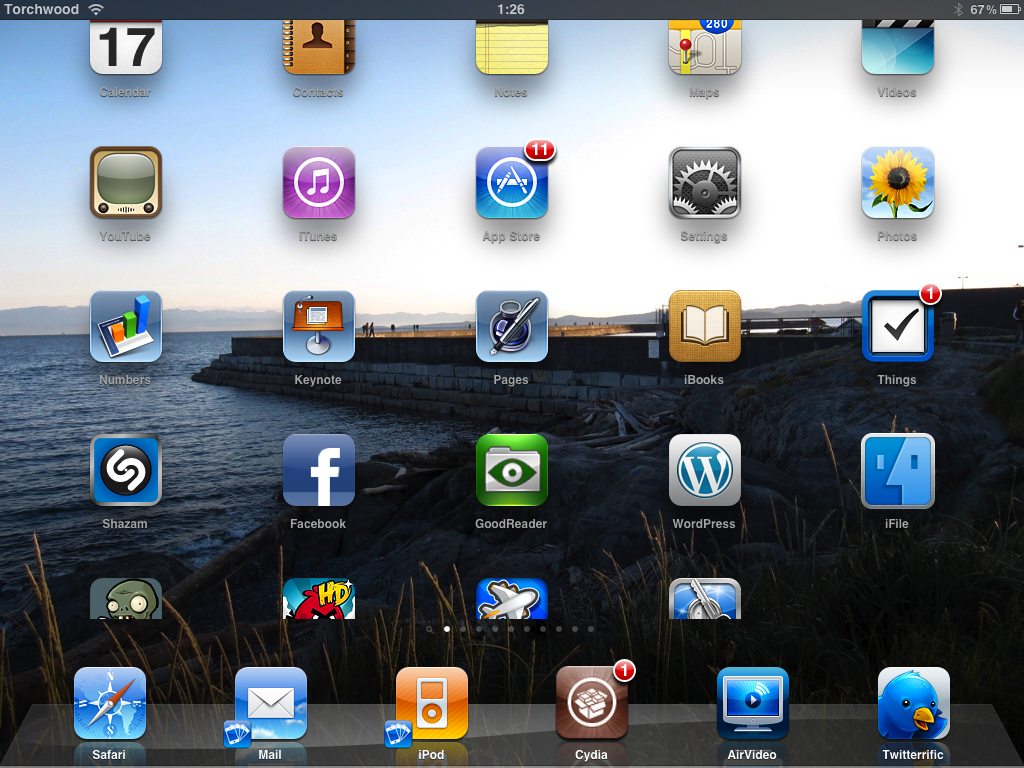 This tweak comes from iPhone developer known as "chpwn". He has brought us other great tweaks like Infinidock and ProSwitcher. Here is a bit of video of Infiniboard in action, on the iPad.
You can get Infiniboard now, in the Cydia Store, for $1.99.