Wouldn't it be cool if the Clock app icon on the lockscreen actually worked and showed the correct time, instead of just being an icon? I mean, it'd much easier to see what the time is when you look at the app icon itself. That's exactly the idea behind this new jailbreak tweak.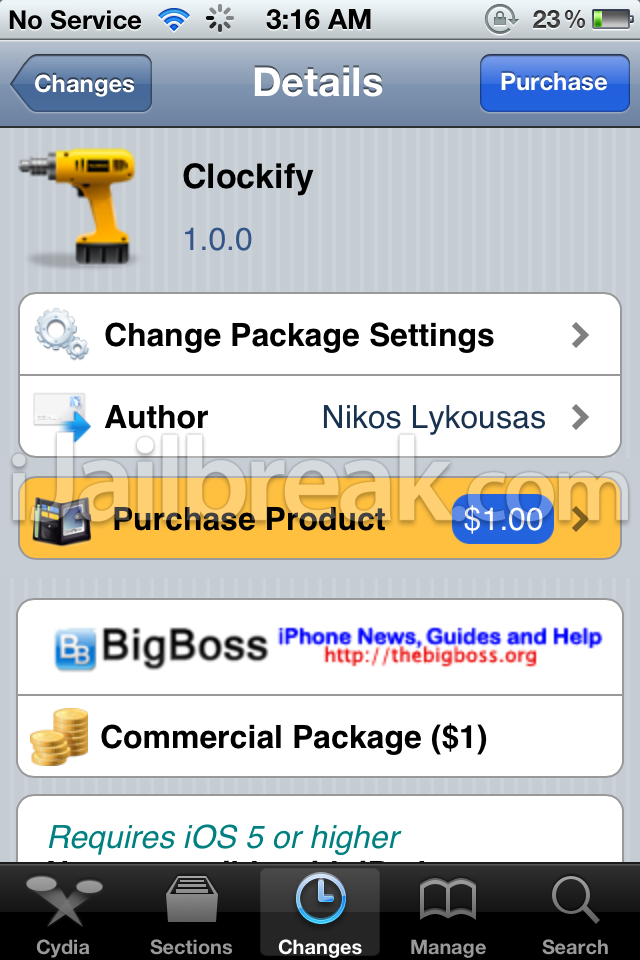 Clockify animates the standard Clock app icon on your iOS device and makes it show the time. That's not all there is to this tweak. The tweak makes the Clock app icon go black or white according to the time of the day. You can select various different looks for the icon too, and it does work every time. There's also a nice little Notification Center tweak packed in as well, which lets you add a Clock widget. There's also another option to add a Clock widget to your Lockscreen, which requires Dashboard X.
The tweak is currently available in the BigBoss repo for $1.00, which is kind of fair. Try it out and let us know what you think of this tweak.