It is no question that there are numerous Cydia tweaks to customize the notification banners on your iPhone, iPod Touch or iPad. One tweak that comes to mind right now is the ColorBanner Cydia tweak, which we briefly touched on in February. The current problem with existing notification banner customizing tweaks is that they lack complete control of all aspects of the actual banner. This is why when the Chip Cydia tweak was released today I was excited to share it with you.
The Chip Cydia tweak is a complete notification banner customizing platform that allows you to edit the background color (solid color or gradient effect), border color, border width and even text color. And while changing the color of various aspects of your notification banner you can choose from pre-set colors or use the RGB sliders.
Another neat feature of the Chip Cydia tweak is that you can customize the animation of your notification banners and also the sound of the notification (built-in ringtones or iTunes ringtones). The developers of Chip promise to make more animations available in each update as well!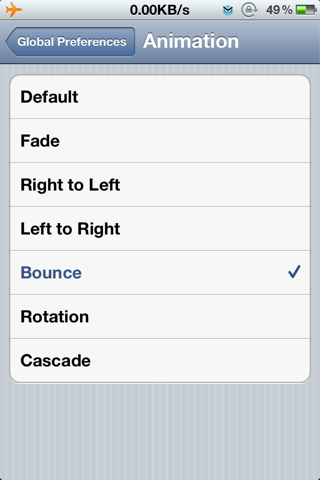 If you are looking for a tweak to provide you with complete control over how your notification banners look on your iPhone, iPod Touch or iPad then the Chip Cydia tweak is for you. You can download the Chip Cydia tweak from the BigBoss repo for a price of $1.99. Don't forget to let us know your thoughts on the tweak in the comments section below.