Bulletin Pro is a tweak available in Cydia that lets you heavily customize the look, size and functionality of the Notifications Center and banners. This is probably the king of all Notification Center customization tweaks out there, because it lets you change so many things.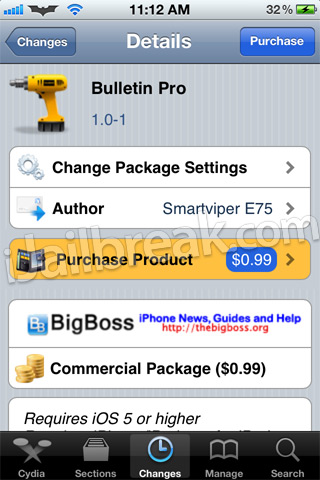 Firstly, this tweak lets you change the look of the Notification Center. You can make it thinner, appear on the left, right or center of the screen, make it smaller in size etc. You can also hide, highlight, change text color and other aspects of the notifications that appear in the Notifications Center. Similarly, you can adjust the size and the position of the banner alerts. They can be made smaller and appear from the left, right or bottom of the screen. Another neat feature is the ability to hide the text in banner notifications. This can be very useful at times, especially when you don't want people to read your notifications. All of this works perfectly on the lockscreen too! Check out the images below for a better idea of the customization possible with Bulletin Pro.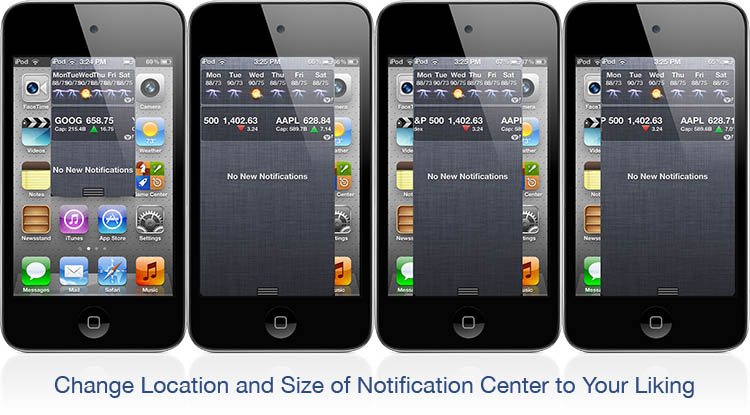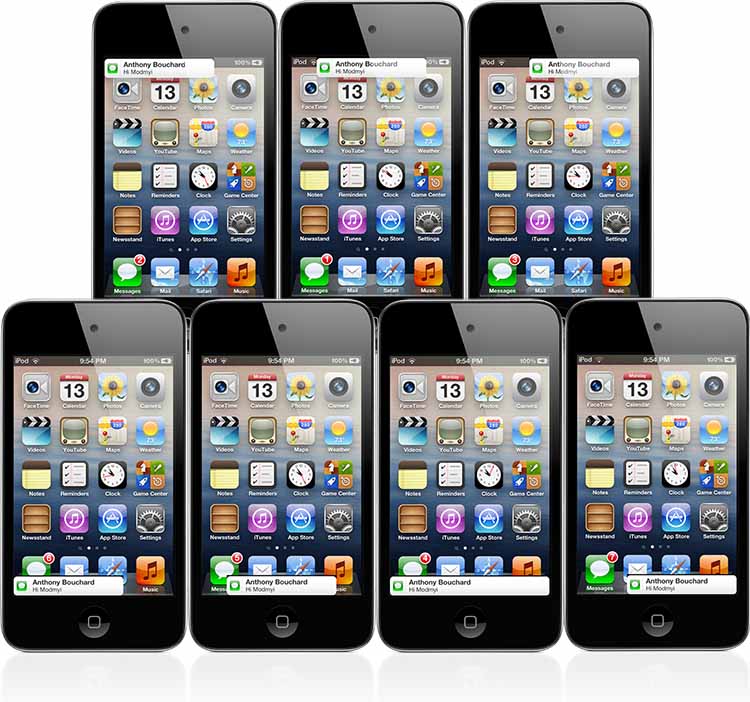 There are plenty of more options as well, all of which can be configured from the Settings app. At $0.99, Bulletin Pro is definitely worth the money. It's currently available in the BigBoss repo and only works on the iPhone and iPod Touch. Try it out and tell us what you think of it in the comments.