If you're jailbroken, then it is normal for you to have to respring your device every now and then. Respring isn't a reboot and is usually over in seconds. And now you can make those few seconds colorful, thanks to a new Cydia tweak.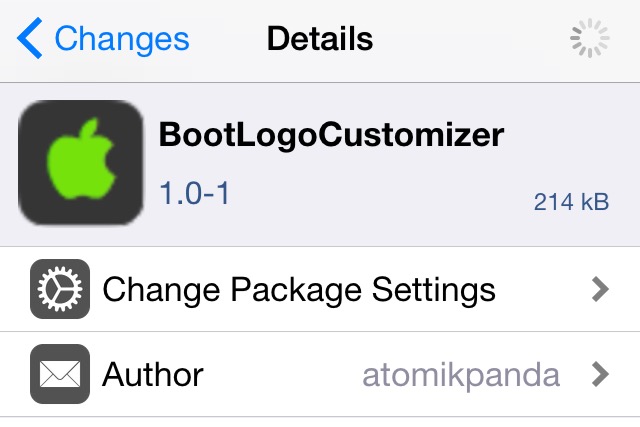 BootLogoCustomizer is a new tweak that lets you add colors to the Apple boot logo that appears during a respring. It's usually black with the Apple logo in white, but it doesn't have to be.
After installing this tweak, you can change the background and the color of the Apple logo. This can be done from the Settings app and you will provided with a color picker. If a color picker isn't for you, then you can also type in your hex color value. You can also disable the tweak from the preferences panel found in Settings.
Once you've chosen what you like, you can simply respring to see how it looks in action. It is worth noting that you will only be able to see the changes during a respring and not during a reboot.
This is because, when you reboot your device, Cydia substrate loads only towards the end, just before the lockscreen appears. Although, you will be able to see the changes to the boot logo and the background for a few seconds.
If you want to experience few seconds of colored background and logo while respringing your device, then this is what you need.
BootLogoCustomizer is available in the BigBoss repo for $1. Yes, that's quite a lot for a tweak that changes the color of the boot logo only during a respring. Are you going to be installing this tweak?