It's not very often that I get really excited about a Cydia tweak anymore, but upon checking Cydia this morning I indeed was. A new tweak has been released called Auto App Updater that will automatically download and install updates for all of your App Store apps. This means you never have to worry about manually updating applications again!
I have a lot of applications on my iPhone and a lot of times neglect to update them until they pile up. Sometimes my app updates have reached over 30 and this takes a lot of time to update them all at once.
With Auto App Updater however, worry about updating App Store applications is a thing of the past. You can schedule when to check for updates, whether to download updates only on Wi-Fi or on your cellular data connection as well, and you can even access update history. This provides a way for you to see which apps have been updated and what new features were brought about.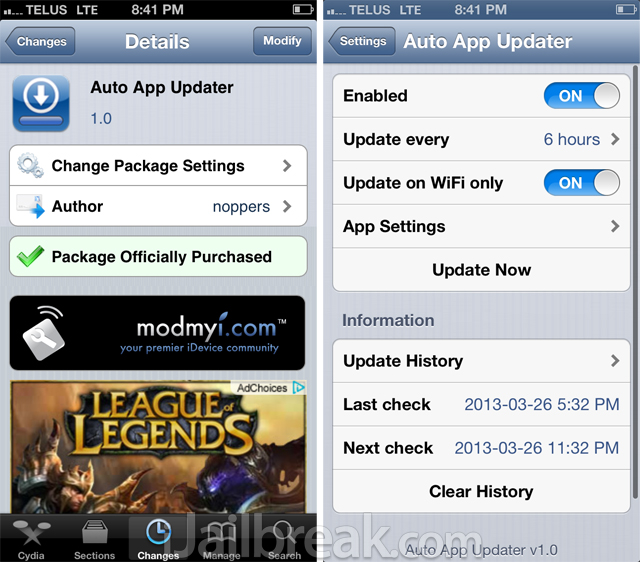 You can also disable auto update functionality on an app-to-app basis. This is useful if there are certain applications you want to always update manually, or if you know an apps' updates are really big and you have update over cellular enabled.
If you are interested in the Auto App update Cydia tweak you can find it in the ModMyi repo for a price of $2.99. Although this may sound like a lot, for a tweak of this caliber it is indeed worth it! Let us know what you think of the tweak in the comments section below…