A new line of Cydia tweaks were released today, AssistantConnect and AssistantConnect4S, to allow you to easily share your iPhone 4S' Siri connection with older generation iOS devices. This means you no longer have to worry about Siri proxy servers, but you will still need access to a Jailbroken iPhone 4S.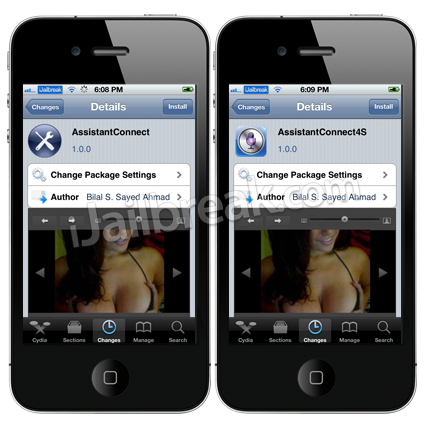 The process for getting Siri to work on older generation iOS devices with the AssistantConnect Cydia tweak is very simple, and the instructions can be found from the depiction pages for both the AssistantConnect and AssistantConnect4S Cydia tweaks. iJailbreak.com will have an official how to available in the near future as well so please stay tuned…
If you are interested in getting Siri to work on your older generation iOS device with these tweaks then they can be downloaded from the BigBoss repo for FREE. Please share your thoughts about this method for getting Siri on unsupported devices in the comments section below…
Update #1: The authentication data will expire after 24h and you will need to send the authentication data from your iPhone 4S every 24 hours.
Update #2: There is now an official How To guide available from iJailbreak.com on configuring the AssistantConnect Cydia tweak (click here for more information).