For those who know what they want to search for in specific apps on their iDevice, and wish to do it quickly, this is a tweak for you. That tweak is called ActiSearch. What exactly ActiSearch does is give you the freedom to set custom activation methods using Activator to quick search your choice of compatible websites and apps.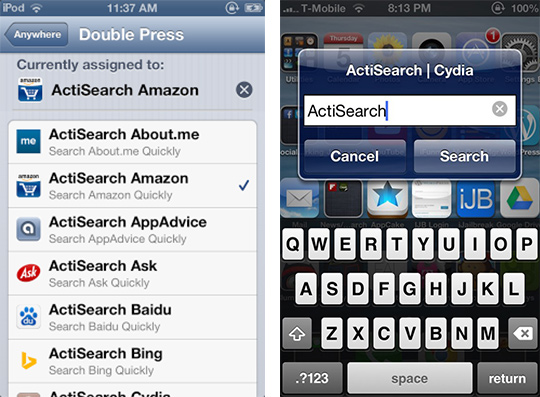 ActiSearch works for the following websites:
About.me
Amazon.com
AppAdvice.com
Ask.com
Baidu.com
Bing.com
DuckDuckGo.com
eBay.com
Engadget.com
FaceBook.com
Google.com
Pinterest.com
SOSO.com
Twitter.com
Wikipedia.com
Yahoo.com
YouTube.com
Cydia
More apps are to be added over time.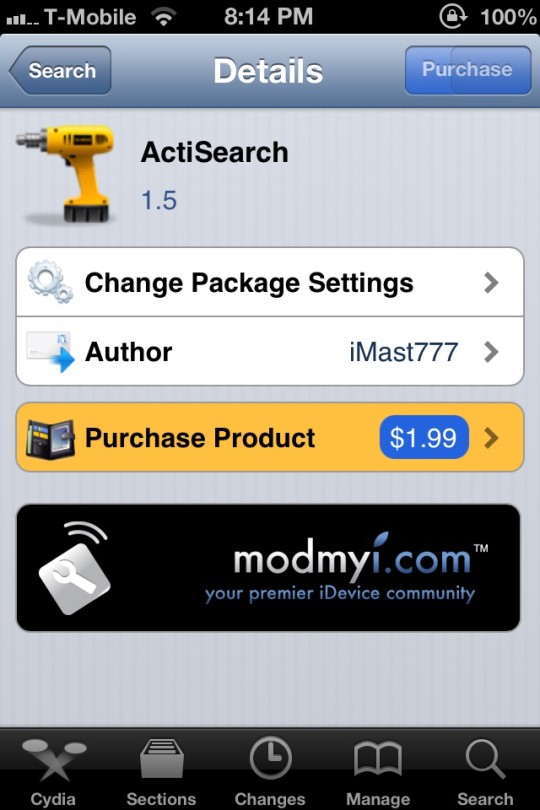 You could be browsing the internet then find out about another cool tweak you might want to download, and want to search for it in Cydia, or maybe you just need to quickly Google a thing or two. Well in these instances, ActiSearch is the best way to do these searches quickly, and with ease.
If you are anything like me, you probably have a cluttered home screen with a few pages of apps, which makes finding the things you need a problem. With this amazing tweak it is crazy fast, and easy to do a simple gesture that you have assigned to that website or app, then just type in what you want to search.
ActiSearch is avalible in Cydia from the ModMyi repo for $1.99, and this is definitely worth it.