Just 24 hours after the launch of the MacApp Store, and Hackulo – the creators of installous, have already managed to crack the Mac App Store. The Hackulo community have created an application for MAC OSX called 'kickback' that once installed, you will be able to pirate any application in the Mac App Store. While Hackulo claims to already have created such software, they are not planning on releasing it until at least this February.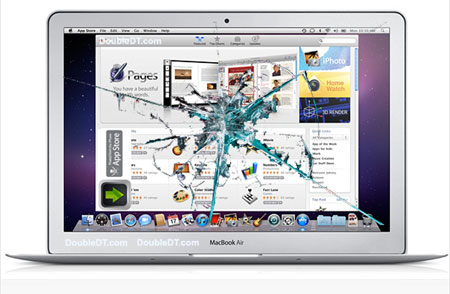 We hear the reason for this, from one of the members of the Hackulo community Dissident:
We don't want to release kickback as soon as the [Mac App] Store gets released. I have a few reasons for that.

Most of the applications that go on the Mac App Store [in the first instance] will be decent, they'll be pretty good. Apple isn't going to put crap on the App Store as soon as it gets released. It'll probably take months for the App Store to actually have a bunch of crappy applications and when we feel that it has a lot of crap in it, we'll probably release Kickback.

So we're not going to release Kickback until well after the store's been established, well after developers have gotten their applications up. We don't want to devalue applications and frustrate developers.
While I personally do not support cracked applications, I feel that it is still a good system for users who wish to test out an appstore application before purchasing it. As Apple does not currently allow timed trials of full appstore applications, a lot of users feel like downloading the cracked version of an app is a great way to test it out. As Apples current system of "lite" apps, do not cut it as far as I am concerned.
This piece of news is going to be taken very controversial, and it will be interesting to see if Apple comes up with any alternative ways to fight against App Store piracy. What are your thoughts on the AppStore being cracked within only 24 hours of it being launched?