Trying to install other operating systems on the iPhone has been going on since the iPhone was introduced, years ago. Planetbeing, of The iPhone Dev Team has been working on this for a while, trying to port Linux to the iPhone. Since then, he has successfully had the Android OS running on the iPhone, but the process to get it on there, has been clumsy.
iPhodroid offered a simple tool for your computer, to install OpeniBoot and iDroid on your device, and they have done great work to make it easy for every one to try out Android on their iOS device. As of Oct, 2010, this is now open source.
Now, we have an even simpler way to do this. cpich3g of the iPhone Dev Team has helped with the release of Bootlace 2.1, which will install OpeniBoot from userland. This means you no longer need a computer! You just download the package from Cydia, and install!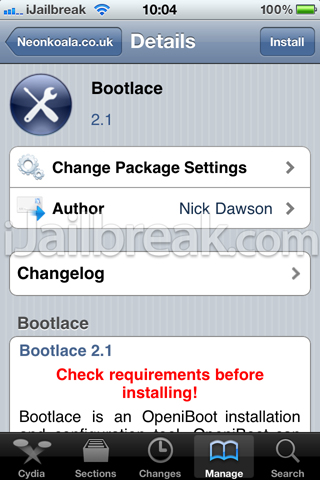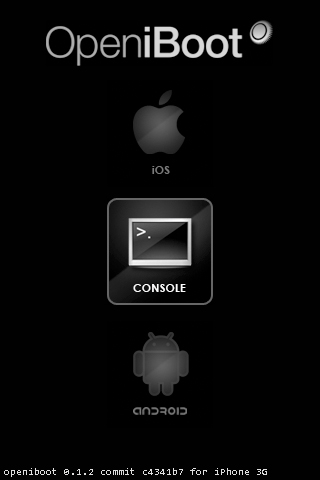 Bootlace 2.1 has been released so update now! – This release is the culmination of months of work and is only possible thanks to CPICH and Patrick Wildt (Bluerise).

This release marks a significant milestone, you can now install iDroid in entirety without the need of a computer!

Under the OpeniBoot tab you are able to install OpeniBoot, upgrade or remove it and configure an already installed OpeniBoot. Your device will be patched on first launch to allow the NOR to be flashed under iOS (This is a one off process – with patches thanks to CPICH & Bluerise).

OpeniBoot version 0.1.2 or earlier will be ignored by Bootlace and overwritten with the latest version that is Bootlace 2.1 compatible (0.1.3).

Supported Devices/iOS versions (Not including GM seeds)

DUE TO AN UNFORSEEN LEGAL ISSUE, IPT1G IS NOT SUPPORTED IN THIS RELEASE – PLEASE WAIT FOR AN ANNOUNCEMENT & Bootlace 2.1.1.

iPhone 2G

iPhone 3G

3.1.2
3.1.3
4.0
4.0.1
4.0.2
4.1

Jailbreaks

PwnageTool
Redsn0w (not including 0.9.6b2)
Blackra1n

IF YOUR DEVICE/IOS VERSION/JAILBREAK IS NOT LISTED, THEN IT IS NOT SUPPORTED.

There is a known issue with iOS4.1 and Redsn0w 0.9.6b2. Please use 0.9.6b1 or wait for a fix.

Downloads

Bootlace can be found in Cydia in the APT repo:

Bootlace will hopefully be available in one of the community repos soon.

If you have any questions, or need support, please post in the bootlace board, and not to this topic!

Documentation
Please see:
We haven't had the opportunity to try this yet, so if you try this and get it to work, report back and let us know how it went!