Some people may be wondering: if the iPhone is the best, why on Earth would you want to run Android apps on it? Android and iOS are two different platforms. Each of them have good qualities and things that could be improved. Nothing is entirely good or entirely bad. Each OS has exclusive apps that tries to differentiate itself from the other.
Google Play Music is the one Android app I would really love to see on my iPhone. It has a great interface and design, and it lets you listen to your entire music library (20,000 songs) on the go for free – online or offline. It's a shame there's not an official Play Music app for iOS.
There have been few attempts in the past to bring the Android experience to Apple devices. In 2011, Myriad announced Alien Dalvik 2.0, a cloud-based application that enabled users to run Android apps on an iPad. Although Alien Dalvik seems to work really well, it seems it was released as a business solution. Other options just came and went.
This time, Manymo could be permanent- and also provide us with a great service. Manymo is a "freemium" tool that enables you to run Android apps on every kind of device with an Internet browser. That includes the iPhone, iPod touch and iPad. It's very simple to start using it: go to the official website, register for free and start enjoying Manymo. On the upper right corner you will notice a tab called "Launch emulators". There you can load APK files stored on your computer, or use a direct URL.
All files are saved for you to use them later without the need to do the whole process again whenever you are using a mobile device. Manymo offers different types of Android Operative Systems, including Gingerbread 2.3 and the latest Jelly Bean 4.2, as well as all kinds of devices and screens.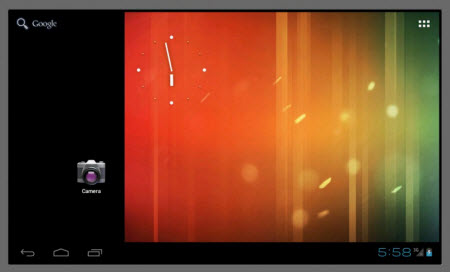 The freemium bit means that, even though it won't cost you a dime to use it, Manymo sometimes gets really slow. To avoid that, you can pay a monthly fee of $9. Manymo runs on desktop browsers and doesn't require an installation. The only flaw I think Manymo has is that you cannot load Play while using the emulator, and even if you download it and install the APK, you won't be able to log in to your account and start using Google's store or run an app that requires email identification.
Still, Manymo is a step towards using Android on iOS devices and I really recommend you try it.
What do you think? Do you like Manymo? Let us know in the comment section below.