Did you recently use the new Windows 8 Consumer Preview on a tablet and decided to become a developer for Windows 8? Well, you must then know that you'd need a Windows 8 tablet to develop apps for the device. Here's a neat little app that will let you run the Windows 8 Metro UI on your lovely Apple iPad and also let you develop apps!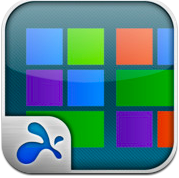 Win8 Metro Testbed app for the Apple iPad is developed by Splashtop, a well known company that have developed many such useful apps. With the help of this app, you can use all of Windows 8 gestures, play with the different UI, swipe and tap at things and develop Metro based apps for future use. However, you will need to have a Windows PC nearby, to stream all of that into your iPad. Yup, this is a remote desktop app, something similar to OnLive Desktop app.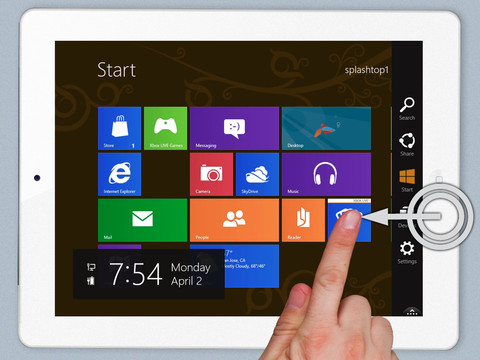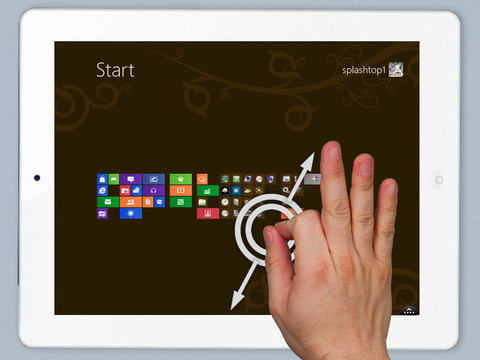 Here's what Win8 Metro Testbed has to offer you:
Swipe from the right for the Charms menu
Swipe from the left to switch apps
Pull down from the top to close the app
Swipe slowly from the left to run two apps side-by-side
Pinch to do Semantic Zoom
And many more gestures for you to explore!
All this doesn't come cheap. Hence, if you were looking for a way to develop Windows 8 Metro apps, or just randomly enjoy the Metro UI on your iPad, then this is the app that you need to buy. You'll need to spend $25, which is not cheap for a remote desktop app, so decide what you want to do!
Download Win8 Metro Testbed app for iPad [iTunes Link]