Do you like being able to change pretty much all your Android personalization options in the same place? Of course you do. Fortunately for you, there's an app called Control Panel for Android that does exactly that. What's more, it's a free (though ad-supported) download from the Play Store.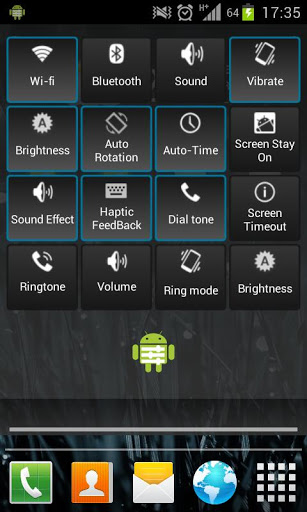 From the super basic stuff like screen brightness and ringtone volume, all the way up to pretty advanced personalization options, Control Panel has the works. It's got a pretty slick interface too, so you won't be swimming around in submenus trying to find the option you're looking for. The best part is, it will run on pretty much any Android hardware, way back to devices still on Android 2.2.
The app is pretty new, but early reviews are positive, with many people praising the interface's simplicity and the sheer number of options you can customize within the app. There's no paid version of the app that you can buy if you don't want to see the ads, but we'll keep our fingers crossed that one will show up later. Given the early success of Control Panel, we won't be surprised if it becomes a much more fleshed out product down the road.
Download Control Panel for Android [Google Play Store Link]