As the Wall Street Journal (WSJ) reports, the applications you use on your smartphone may be disregarding your privacy without your knowledge. Its no big surprise that companies and developers making apps for smartphones are collecting data from their users, but what is a surprise is that most of them don't tell you that they are taking your information…or specifically what they're taking, how often they're taking it, and for what purpose(s). Individuals with such practices are denying their users their right to know what information these companies are, in my opinion, stealing from them.
Phone numbers, current location, the owner's name, even unique device ID numbers are just some of the data being collected by these entities. In their examination of 101 popular smartphone apps, the WSJ found that 56 transmitted the phone's unique device ID to other companies, 47 transmitted the phone's location in some manner, and five sent age, gender, and other personal details to third parties, all without the user being aware or having given consent to such use of their information. These findings show that there is a lack of care when it comes to consumer privacy.
One of the apps that I used to use frequently that was included in the examination, TextPlus 4, a popular app that allows you to text mobile phones for free from both iPhone and the iPod Touch, was found to send the phone's unique ID number to eight ad companies along with the phone's zip code, user's age, and gender to two of the eight companies. I sure know I never gave consent to that!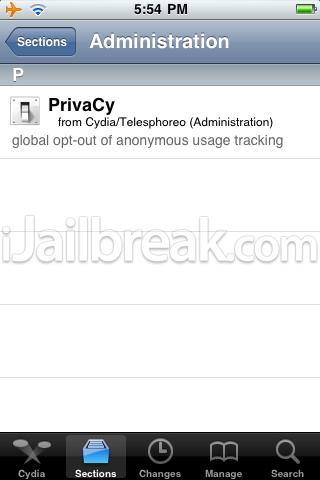 But there is something iDevice owners can use to help protect their data: PrivaCy.
PrivaCy is a small app authored by Cydia founder Jay Freeman (saurik) that came to be as a result of angry iDevice users who were quickly becoming aware that they were being watched by many of the apps they have installed from Apple's App Store. One of the main reasons that PrivaCy needed to be created is because the four major tracking companies, Pinch Media, Flurry, Medialets, & Mobclix, were under heavy fire for not offering a system-wide, global "opt-out" option. What many did not know at the time is that these tracking companies are restricted from interacting directly with application users due to restriction Apple places on their App Store, leaving it up to app developers to implement an opt-out feature.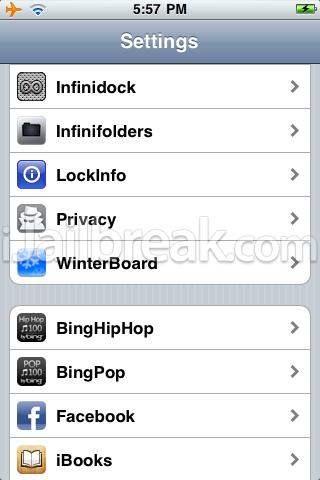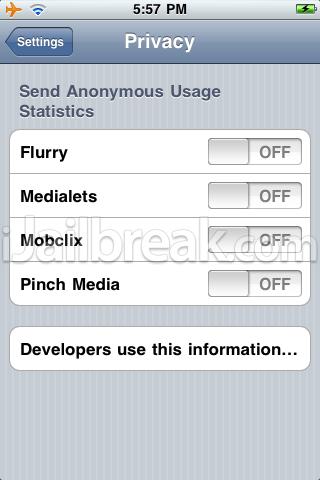 You can install PrivaCy by launching Cydia and navigating to: Sections => Administration => PrivaCy.