After unveiling the iPad Air, next up was the iPad Mini 2.
Although a lot of people didn't think the iPad Mini would get a Retina display, it indeed did! One of the first talked about features was the Retina display the iPad Mini 2 comes with at 2048 x 1536, but of course only at 7.9 inches.
In terms of performance there is an A7 chip with the same performance enhancements as the iPad Air, MIMO WiFi and improved cellular coverage.
The iPad Mini 2 now starts at $399 for the WiFi version and the original iPad Mini has now been slashed to $299. It will also start shipping in November.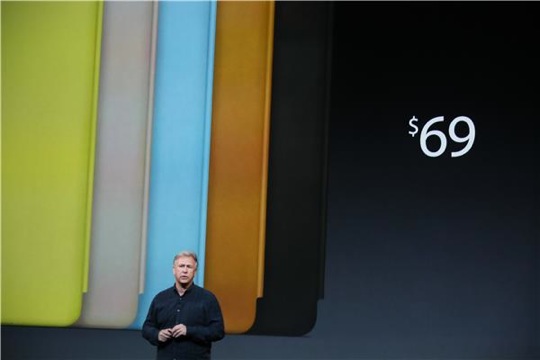 Besides the iPad Mini 2 Apple also announced the availability of new covers that run for $39 and a new iPad case for $79 for the Air, and $69 for the Mini. There are also Product (RED) versions of those covers. Unfortunately there was no appearance of any solar panel covers of type covers.