It's no doubt that the iPod Touch and iPhone do have some draw backs when it comes down to battery life. When the iPhone 3GS was released many users complained to Apple about battery life issues and Apple never really gave a valid excuse or a reason why so many users were reporting this problem.
If you were paying attention to the latest 3.x firmware generation releases Apple has included many battery accuracy fixes to these firmware files. It seems as though even as the iPod Touch and the iPhone have actually a pretty decent battery life, that's because there is so much urge to always taking your iPod Touch/iPhone out of your pocket to check it; this really eats your battery life down.
Think about it, you may not think of it this way but how many times do you take your iPod Touch or iPhone out of your pocket? You play a game here, check an email there, reply to some texts on your lunch break, make a few calls, repeat the whole process a few times and you are already going to be running down your battery life to a minimal percent. Unfortunately this is a problem with all portable electronic devices, but there are some ways that you can improve your iPod Touch or iPhone's battery life.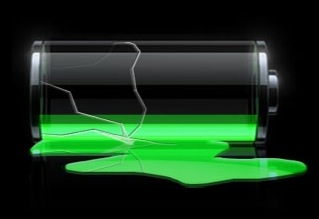 There are so many things that you can do to increase your iPod Touch/iPhone's battery life. If you search the web on this topic you will find many different ways to increase your iPod Touch/iPhone's battery. However, just recently Apple created two great articles on just this topic that are both thorough and helpful. There is one dedicated just to the iPod Touch and one dedicated to the iPhone.
If you read through either one of these articles you will find some great official info from Apple on battery saving techniques and much more. Some of the big points that the article made was turning your WiFi/3G off when you are not using it and dimming your screen when possible. Just following these two tips alone will increase your battery life dramatically but it doesn't stop there. To further increase your battery life one can also turn off push notifications and disable an EQ setting. These are just some of the tips that Apple goes on talking about in these two articles.
Basically to wrap things up if you read some of Apple's tips you are good to go, but it is always nice to see that after years full of complaints, Apple has posted some official tips.