How does the iPad Air compare to previous generations?
Well we already shared with you a comparison chart, but now Mashable has shot a video comparing all the generations of iPad against each other in various tests like browsing the web, streaming media, booting etc.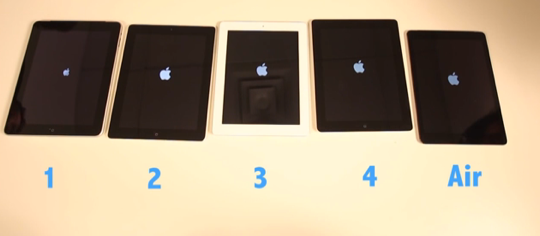 Of course like all unofficial comparisons it is not 100% accurate because we don't know whether or not the tablets are running fresh versions of iOS and the buttons are not pressed at the exact same time, but this is probably as close as we will get to an official comparison video.
As you would expect the iPad Air with its 64-bit A7 chip trumped all of its predecessors in every test, but the iPad 4 and even iPad 3 wasn't too far behind. This is of course no surprise because Benchmarks already proved the iPad Air was significantly more powerful than previous iPad generations.