One of the most crucial tests that checks the build quality of a new smartphone is the drop test. Every time a new flagship device is released, some brave souls go out and perform the drop test. This time, it's the brand new iPhone 6 and iPhone 6 Plus.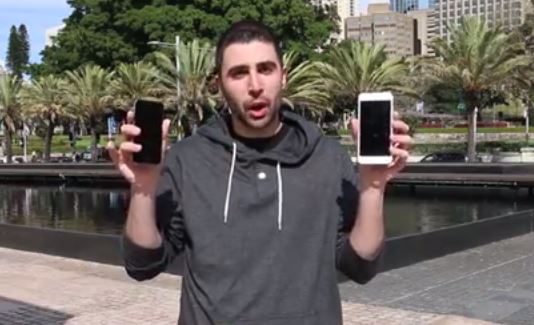 The folks at Phonebuff got a hold of the iPhone 6 and iPhone 6 Plus and dropped it, literally. Obviously, the drop test involves dropping things, so the brand new iPhone 6 and iPhone 6 Plus had to take the beating.
Both of the devices were dropped using a handheld platform on their backs, sides and the front. The iPhone 6 didn't take much damage in the back and side drop tests, but the front test cracked the screen pretty bad. With the iPhone 6 Plus, the larger version, the back test went fine, but the side test cracked the display and even made the screen jut out a bit. Both were still functional though. Here, watch the full test:
So there you go, it seems like the new iPhone 6 and iPhone 6 Plus aren't that well built and will break if dropped more than once. The iPhone 5/5c/5s were stronger I believe and took less damage. It would be best if you went and got a case for your iPhone 6 or 6 Plus.