The Canadian space commander of the international Space Station recently, Chris Hadfield, recently filmed and edited a rendition of David Bowie's classic song Space Oddity. In case you missed the video you really need to check it out for yourself below.
Hadfield has become an internet sensation lately by his videos he has been producing in zero gravity, and it doesn't look like it will end here.
Just how does Hadfield edit his videos though?
Well, it was recently discovered that he uses an iPad, along with GarageBand! Although Hadfield's love for his iPad is nothing new, actually using it to film and edit this particular video is pretty impressive to say the least.
Check out this photo of Hadfield's iPad, floating in Zero-G: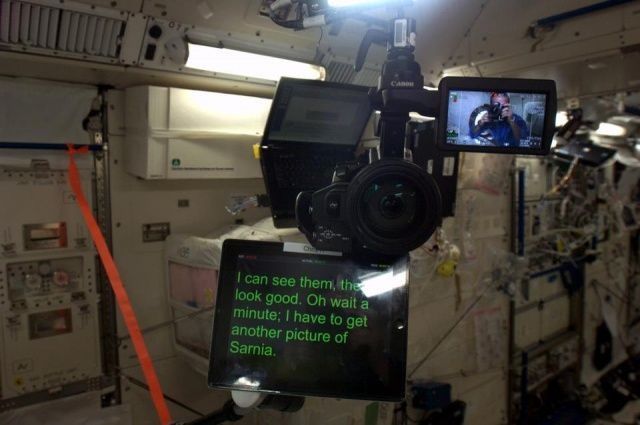 This may not be the first iPad in space, but it is certainly the most accomplished. Wouldn't you agree?