Those of you who would like iOS to function more like a desktop in the fact that you can position your icons in whatever order you like on screen will be glad to know that Gridlock has been updated for iOS 7.
Gridlock is a tweak developed by Chpwn and P0sixninja which allows you to arrange app icons on the home screen wherever you want. This means you will no longer have to use blank icons with the ugly shadows to achieve it.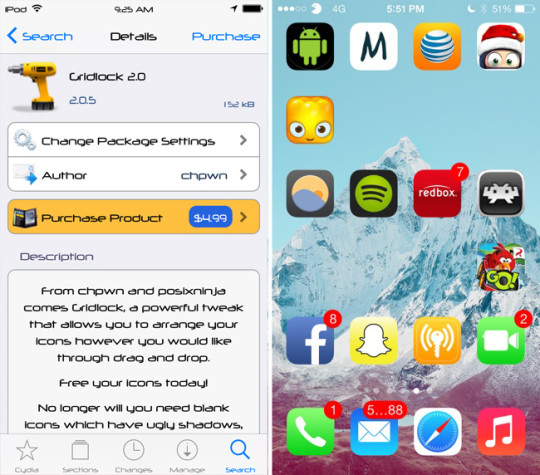 Best of all using Gridlock is simple, all you do is tap and hold an icon so it enters jiggle mode and then move it wherever you like on-screen and it will stick to any position even if its not directly besides another icon.
There is no settings associated with the tweak, you simply install and go. Gridlock is available for $4.99 on Cydia and if you had purchased Gridlock 2.0.x then you can install the iOS 7 update for free.